Signature yoga collection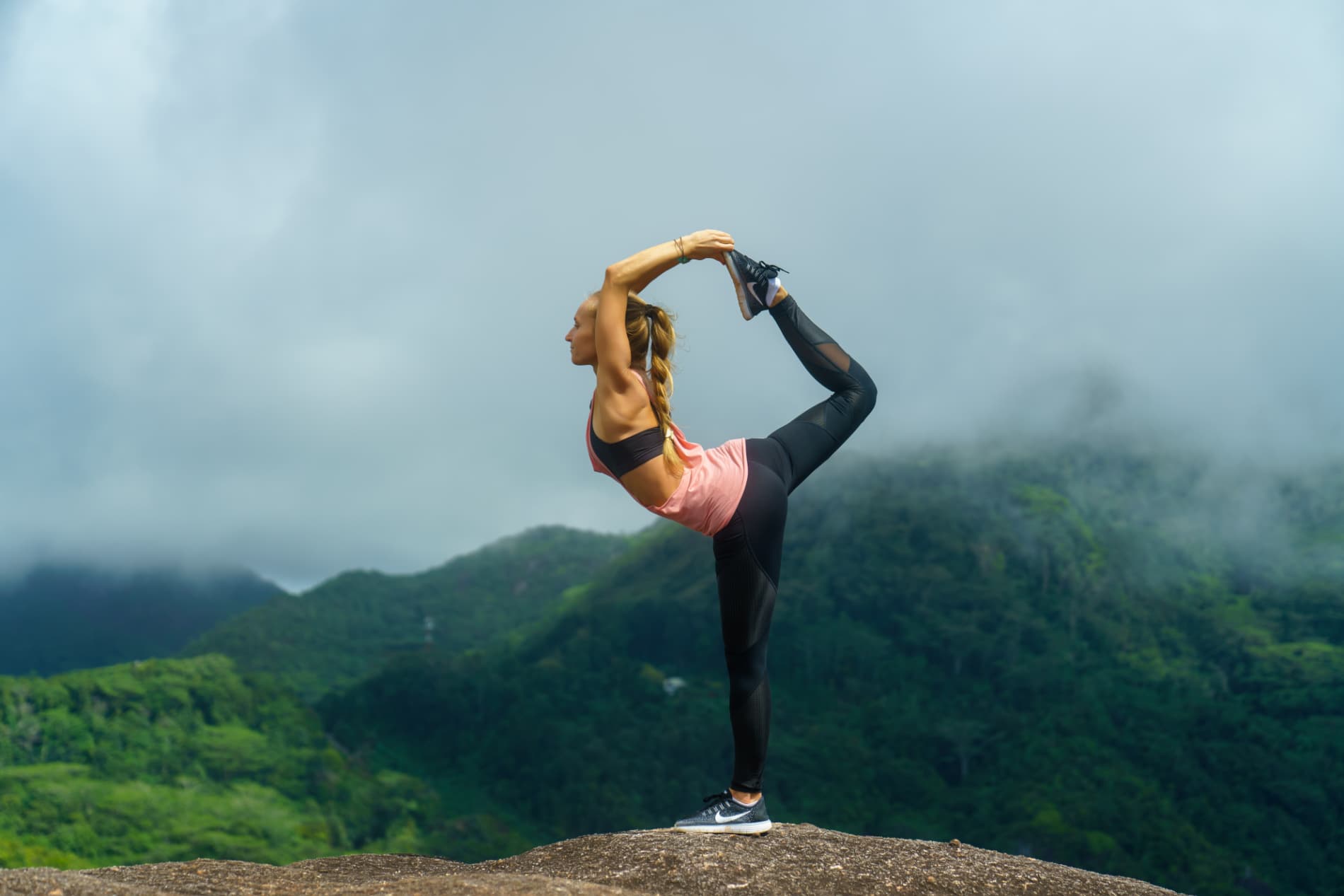 PRIVATE YOGA SESSIONS
Private yoga sessions can be organised and customised to suit all levels, from introductory exploration to advanced practice. The sessions focus on individual areas of need and designed to harmonise and rejuvenate the mind, body and soul. A course of guided practice, with a program to follow upon departure, can also be customised to your needs. We offer private one-on-one, couple's sessions or group sessions.
GROUP YOGA EXPERIENCES
Our yogi has created group classes specifically designed to enjoy among the beautiful and serene Yoga Pavilion at Savoy Resort & Spa Seychelles.
VINYASA YOGA
Vinyasa uses breath-synchronised movement. It means "Flow." This session has series of poses that will move you through the power of inhaling and exhaling, almost like a dance with synchronised breath and movements. Like all styles of yoga, Vinyasa has both mental and physical benefits. Suitable for guests with previous yoga experience.
HATHA YOGA
The ancient (Vedic Age) Hatha yoga postures chosen in this session are slow in nature. Mindfulness is the key element of this practice. This session cycles between stimulation and relaxation giving you a clear experience of effectiveness. It ends with breathing and meditation practice.
MOUNTAIN MEDITATION
Experiences this amazing yoga session! This class includes a 15-20 minutes hike to enjoy the vista from the beautiful mountainside just behind Beau Vallon Beach, to practice breathing techniques during the sunset. Enjoy the stillness; surrounded by the wonder of nature, overlooking the Indian Ocean. Suitable for guests with a good basic level of fitness and previous experience of hiking.
COMPLIMENTARY YOGA CLASSES
Book in advance from our weekly program of group classes as an introduction to yoga. (Max 6 guests per session)
MORNING YOGA
Sleep relaxes the body and calms the mind, but it is also when the body develops tensions, blockages and stagnations as a result of bad posture and unpleasant dreams. This session consists of dynamic routines, sun salutations and active breathing practices to remove those blockages while gently stimulating the body. Suitable for guests with previous yoga experience.
PRANAYAMA (BREATHING EXERCISE)
Breathing is the only tool which connects your mind and your body. It's the only thing which stays with us throughout our life for all 24 hours. So it's essential to follow proper rhythmic patterns of slow deep breathing. These rhythmic patterns strengthen the respiratory system, soothe the nervous system and reduce craving. Suitable for all levels.