Entertainments for kids in Seychelles
Kids can't stay still for a long time. Even magic ocean and white-sand beach become boring very soon. What parents have to do to keep joy and delight of the holidays?
Follow our recommendations on how to plan a vacation for you and your children. Your child will get a lot of exciting and useful information, and all of you will spend a family vacation in Savoy Seychelles Resort & Spa with pleasure.
Kid's Club at Savoy Seychelles Resort &Spa
There's the kid's club at Savoy Seychelles. Working hours are from 8 am until 6 pm. It free for visiting and opens its doors for kids of all ages. The only exception is that children under 4 years old should visit club under adult guidance.
There're a lot of different entertainments for kids in the kid's club Savoy – playground, billiard for children, toys, books, coloured books. Teenagers can spend time playing game consoles. LEGO blocks are entertainment for all!

All guest of Savoy Seychelles can call for a babysitting service.
While kids are busy in Savoy Kid's club, you can spend this time as you want!
Family Park and Ice Cream
If you are going for a walk to Seychelles capital city Victoria, we recommend visiting the entertainment park "Paradis des Enfants". It takes only 15 minutes of a taxi ride from the resort to get to Victoria. The amusement park is located at 5th June Avenue, not far from Bicentennial Monument Seychelles and opens every day except Mondays.
There're a lot of different attractions, carousels, playgrounds, electronic game center. The first and the only one in Seychelles ice rink is also situated there.
Follow the Bois de Rose Avenue to visit the Eden Island for calm and peaceful surrounding after noise and clamour of the playground.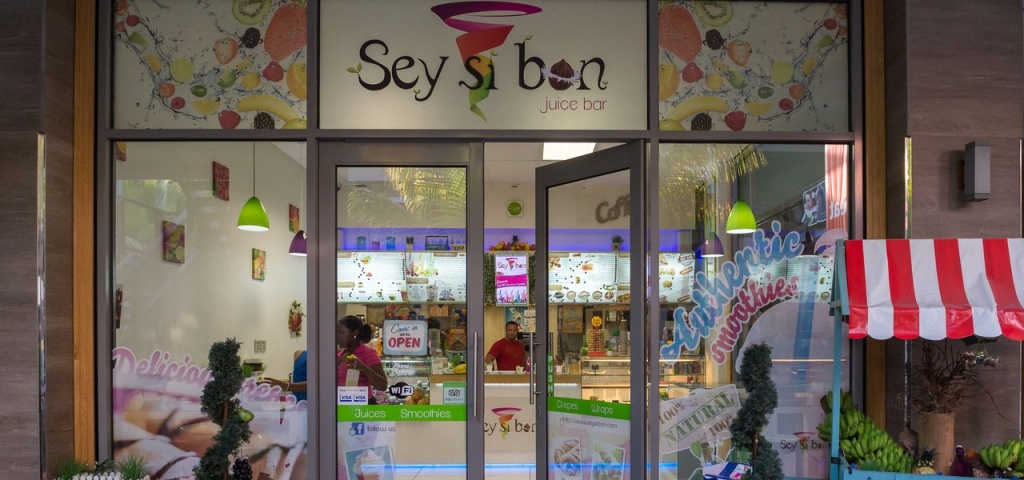 Here at Eden Plaza you can enjoy the beautiful harbour view with moored yachts and taste freshly squeezed juices and frozen yoghurts at Sey Si Bon café.
Feeding Tortoises. Black Pearl Farm
All family can find something to do at the Black Pearl Farm located on the Praslin Island.
Kids get fun of aquariums full of reef sharks, green turtles, parrot-fishes, lion-fishes, starfishes. All animals are kept in these aquariums until a certain age. After that, they are free to live in the ocean.
There are four small pools full of different sea creatures that are safe and not dangerous, so you can touch them in the water and even take and hold in your arms.
A jewellery shop also located there offers a wide range of jewellery with pearls cultivated at this farm.
Visit the National Botanic Garden on Mahe Island. It has a big enclosure with giant tortoises. You can touch them, feed them and make the photos.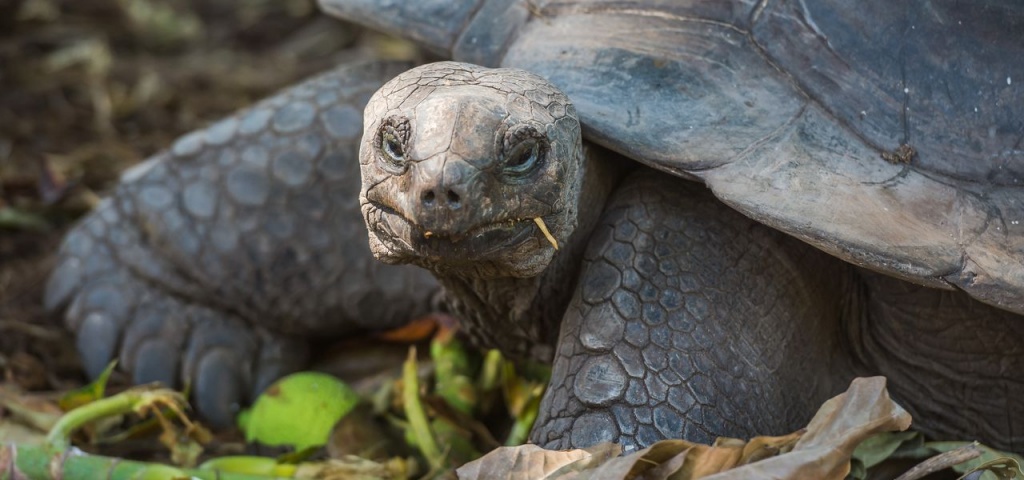 These tortoises get used to people who are gentle and caring to them. Please be kind!
L'union Estate
The former coconut and vanilla plantation transformed to a thematic park called L'Union Estate on La Digue Island is the place of special interest.
The most convenient way to move across the park is bicycle – in this case, you'll see all area of the park for sure.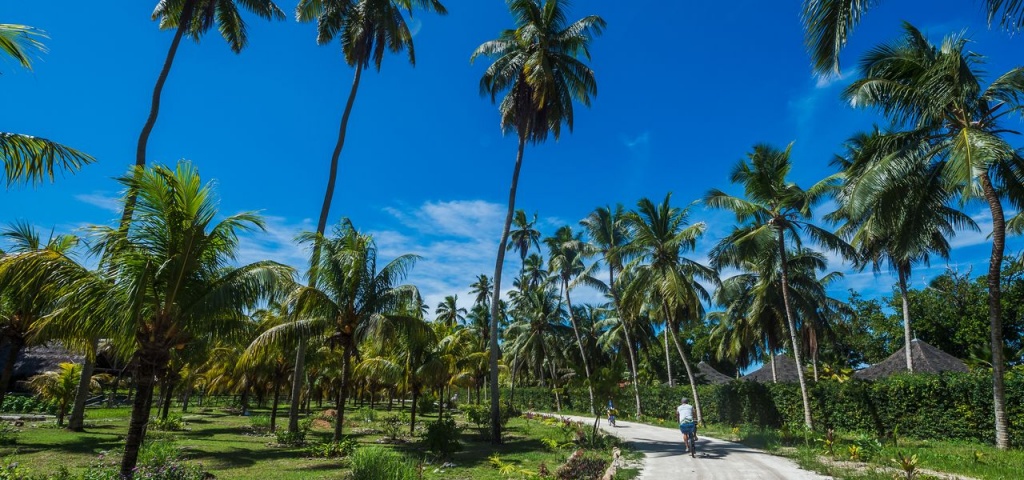 The La Digue Island itself has the unique type of taxi service – the ox-carts!
At the L'Union Estate you can participate in manufacturing of coconut oil by traditional way – the mill is set in motion by an ox!
Walk through the vanilla plantation. Maybe you will be lucky enough to find vanilla pods. Due to a lack of pollinating insects, pods can be harvested only if they will be pollinated individually by hands.
You can't pass by the Union Rock without noticing it. It is a 40-meters high rock. You can climb it up to see the island. The enclosure with tortoises surrounds the Union Rock. You can pet and feed them the same way as you do in the National Botanic Garden on Mahe Island.
The main attraction of L'Union Estate and the La Digue Island is Anse Source D'Argent – one of the most photographed beaches in the world.
Its gigantic granite boulders in shades of colours ranging from grey to pink depending on the sunlight build its exceptional look.
Snorkelling and Diving
Seychelles are one of the most beautiful spots on the planet to snorkel and diving.
Several companies on the Beau Vallon beach can offer such services. Couple of it are in a minute walk from Savoy Seychelles Resort & Spa. You can rent all the equipment there.
Almost all of these companies can teach your kids how to dive – they tell them about equipment, diving techniques and safety instructions.
Beau Vallon is the ideal place for a family holiday with children – water is calm and ocean's bed is sandy without any underwater current and stones and corals.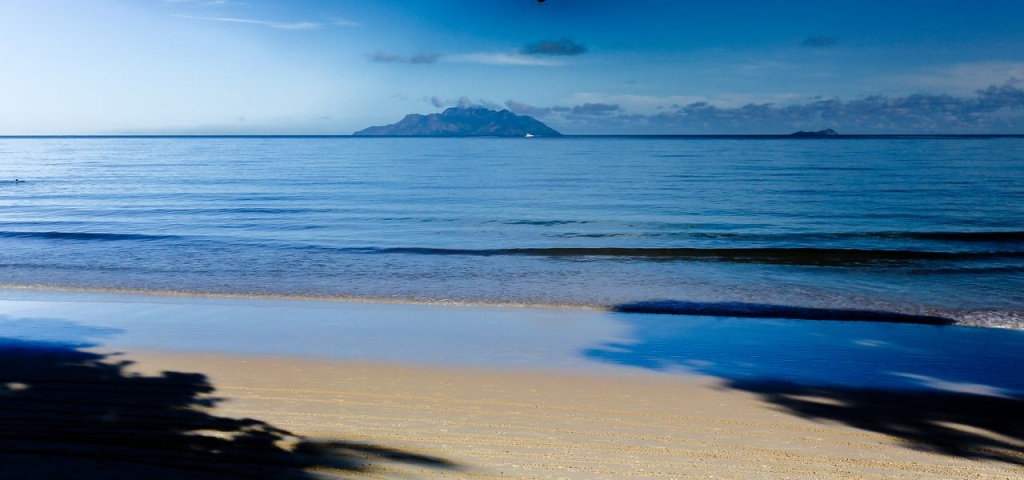 We sure all your family will enjoy this underwater adventure.
Visit Seychelles and Savoy Resort & Spa with all your family. It is the place where everyone can find something to do!
Enjoy your holidays!
More information about how to get from Mahe to other islands you can find in our exclusive article "Island Hopping."
In case of any inquiries and issues, please ask the hotel concierge or send email to reservation@savoy.sc