Island Hopping in Seychelles
Seychelles republic is an island state in the Indian Ocean that consists of 115 islands, but only 33 of them are inhabited. The most famous and popular with tourists islands are Mahe, Praslin, La Digue, Eden, Silhouette, and Bird.
You can choose one of three means of transport for Seychelles island hopping – a ferry, a plane, or a helicopter. We recommend booking the tickets at least for 48 hours in advance.
There are 2 or 3 voyages per day from Mahe to La Digue (it will take 3 hours) and from Mahe to Praslin (an hour), a ticket for adults costs about 50 euros, half price for kids. As for planes and helicopters, it will be two or three times more expensive but will take only about 15-20 minutes.
There are the same ways to get to the other islands; you can find all the information you need at the reception desk of the hotel you are staying at.
Mahe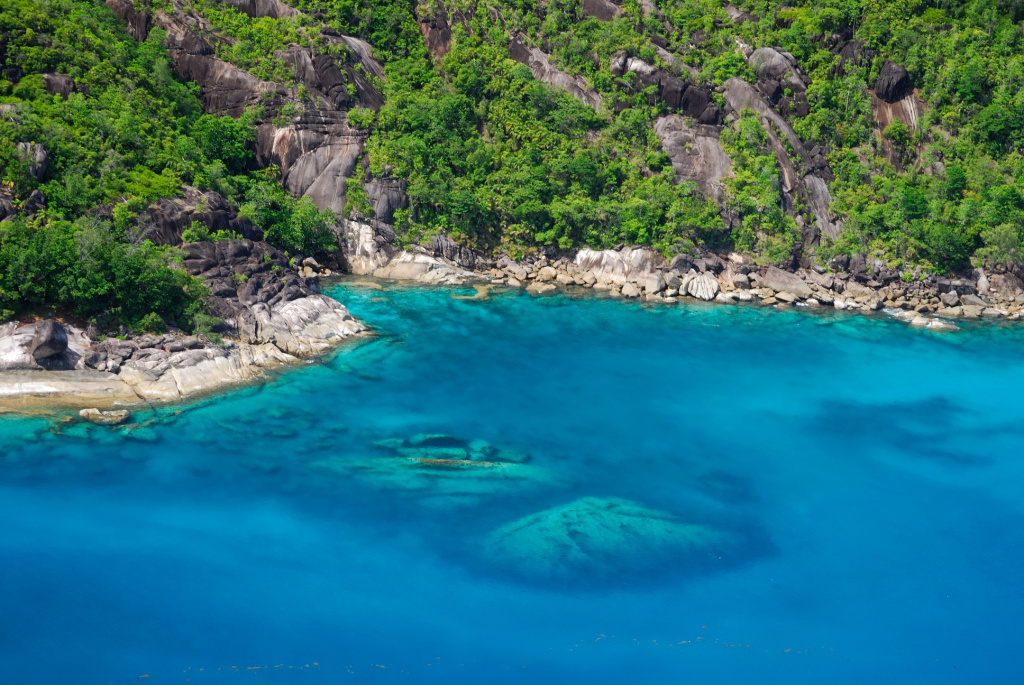 The area of Mahe is more than 140 sq. km, it is the biggest island in Seychelles. The capital of the republic Victoria, is located there. Mahe is considered to be the most developed island as there is good transport infrastructure, plenty of places to go out, and natural attractions.
Reasons to visit Mahe:
• Visit the cultural center of the archipelago, Victoria, go to the local markets, shops, enjoy the places of interest.
• See rare plants and giant tortoises 100-200 years old in the Botanical Garden.
• Explore the unique underwater world of the Indian ocean in the Marine National park Baie Ternay.
• Relax on the most popular beach Beau Vallon.
• Taste traditional Creole and international cuisine in one of the local restaurants.

Praslin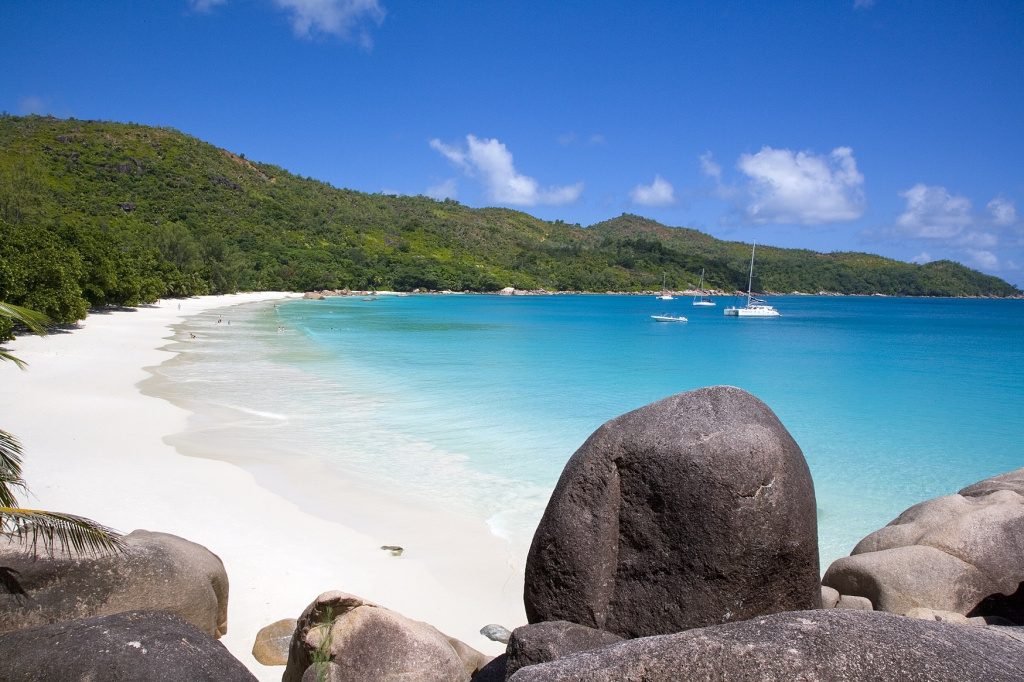 Praslin is the second biggest island in Seychelles; it is located 44 kilometers away to the East of Mahe.
It is famous for the legendary palm Coco de Mer – a symbol of the Seychelles islands. Its fruit has an unusual erotic form, a big size (about 1 m in diameter), and a huge weight up to 25 kilos.
Do visit the natural park Valee de Mai with endemic palms, birds, mammals, and reptiles. You will be able to see a blue pigeon, Seychelles Bulbul, Seychelles sunbird, Seychelles bat, flying fox, and a rare species of chameleon
More things to do on Praslin:
• Play golf on the only golf course in Seychelles.
• Visit one or all three popular beaches - Anse Kerlan, Petit Anse Kerlan, and Anse Georgette.
• Go to the picturesque bay Anse Lazio.
• Enjoy the atmosphere of the little fishing village Baie Sainte Anne.

La Digue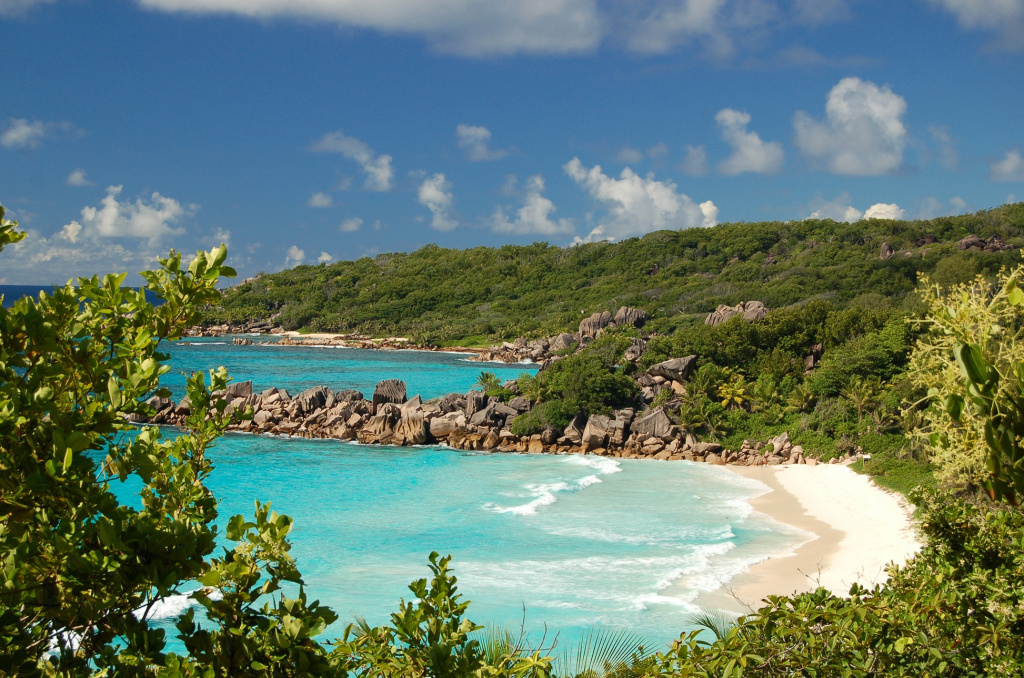 The island is located 43 kilometers away to the northeast from Mahe, you can get there by ferry or a helicopter.
Anse Source D'argent is one of the most popular Seychelles beaches with terrific landscapes; it is always depicted in photos and tourist postcards.
Go diving or snorkeling, there are perfect conditions for these watersports with 30 equipped sites.
Climb Nid d'Aigle mountain and enjoy the views from 300 m altitude.
Eden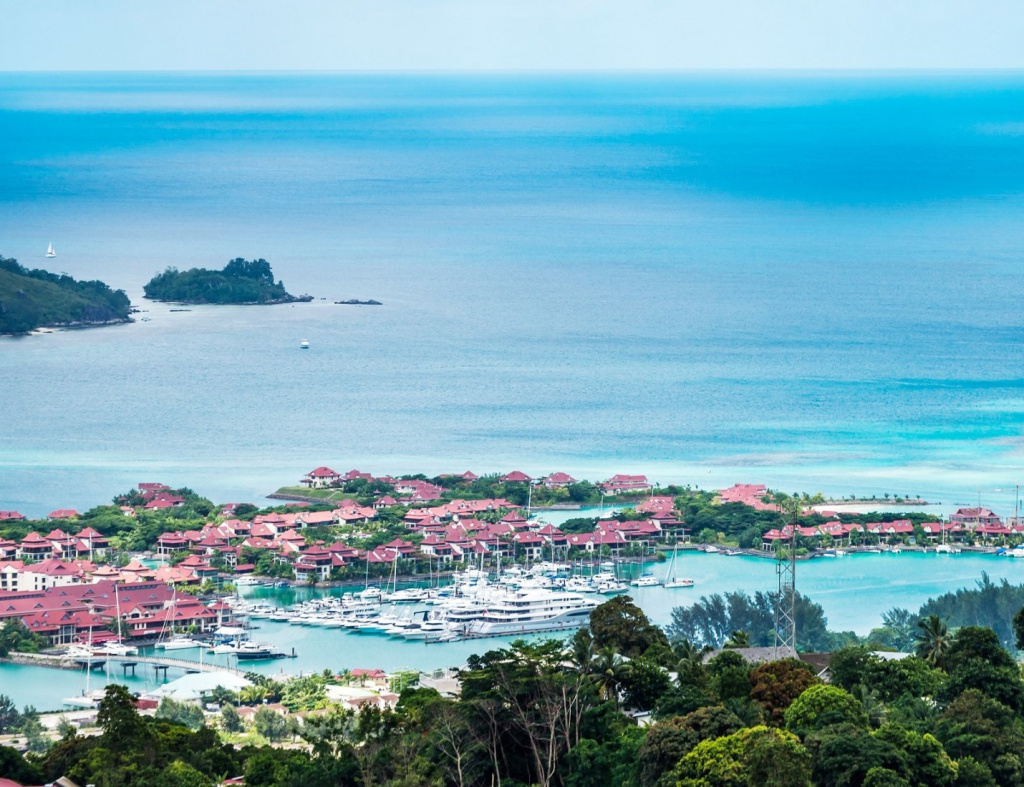 The island is artificial – a few investors created it about 20 years ago instead of the dead coral reed. All the territory is an elite village that connected to Mahe by a 300 m bridge.
There is a big shopping center Eden Plaza with brand shops, bars and restaurants with sites that are located in the bay and show great views.
How to spend vacations on Eden:
• Do watersports – sailing, diving, snorkeling, ocean fishing.
• Play tennis on equipped sites.
• Have spa procedures in one of the luxurious spa centers.
• Take a tour to Praslin and La Digue.

Silhouette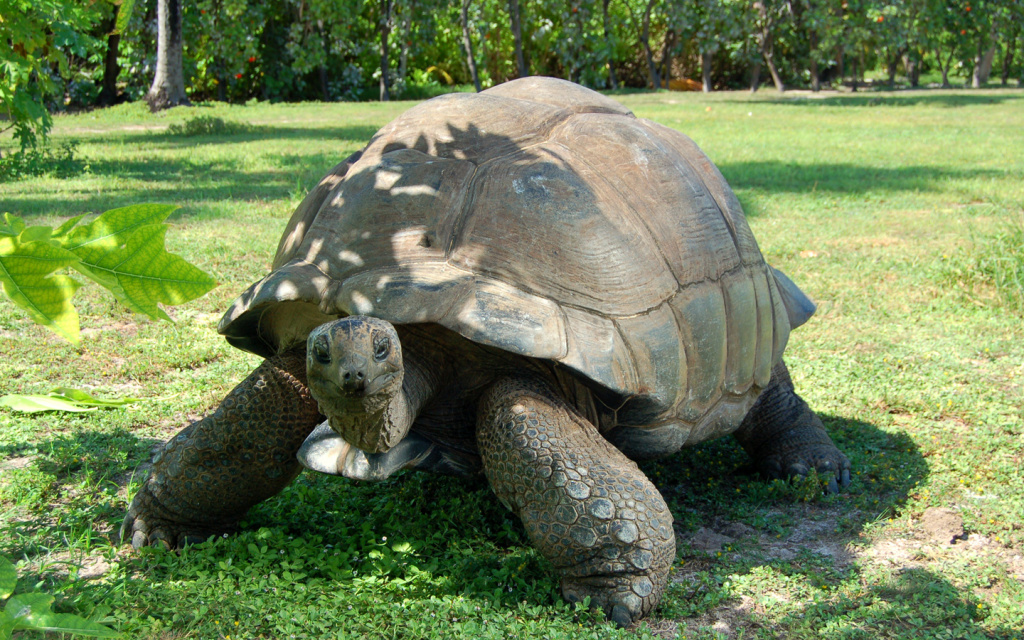 It is the third biggest granite island of the archipelago; Silhouette is like a heaven with endless beaches, tropical forests, rich flora and fauna. The population us about 200 people.
Mon Daban mountain that is 700m high is home for 2000 species of animals and plants, it is the richest biologically diverse island in the Indian Ocean. It got a status of the national park in 2010.
2 species of tortoises including Galápagos tortoise were taken there to preserve. Nowadays they breed successfully.
Bird Island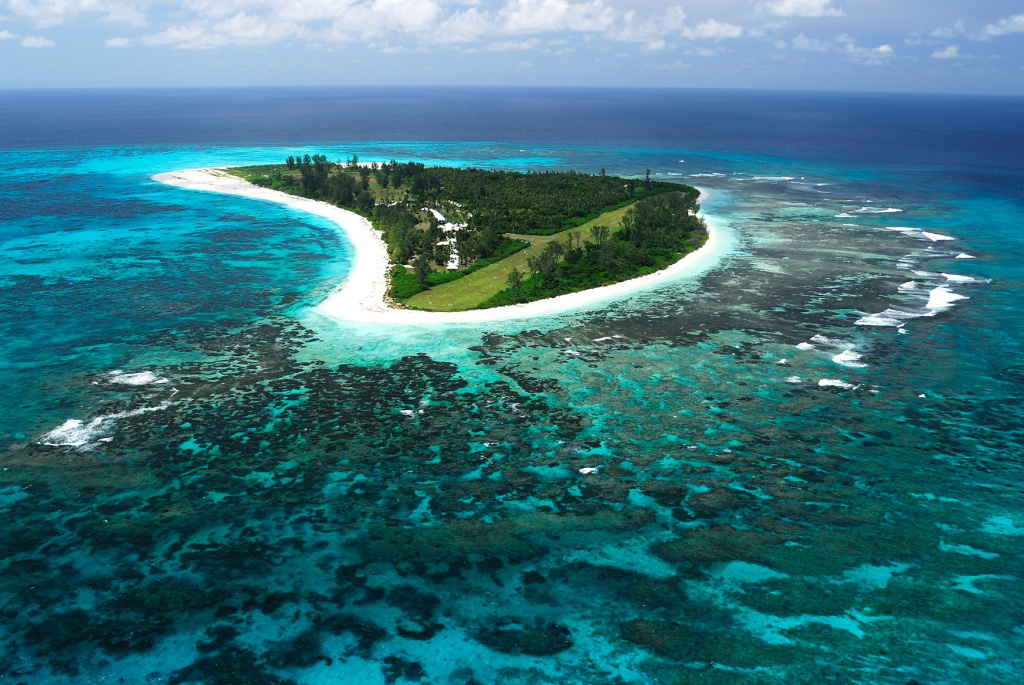 Bird Island got its name in 1776 – the European explorers were sailing nearby and were amazed by a huge number of birds lived there. Many tourists go there to see the unique bird species now: the best periods for birdwatching are from October to November and from April to May.
Another treasure of the island is Esmeralda, the oldest and the heaviest tortoise. It weighs more than 300 kilos and is about 300 years old. It even got to the Guinness Book of Records.
The trench in the ocean near the island is ideal for deep-sea fishing.
Each of the Seychelles islands mentioned here has a great variety of natural attractions, offers many ways for entertainment and how to make one's vacations unforgettable. You are sure to get a true pleasure while island hopping in Seychelles.