Christmas and New Year in Seychelles
For those who cannot decide when to go to Seychelles there is the perfect solution – to go there on the Christmas holidays. Despite the fact that tropical islands are ready to accept tourists all year round, Seychelles in December and January will add a holiday spirit and decorations to the great landscapes and perfect weather.
December and January in Seychelles – weather characteristics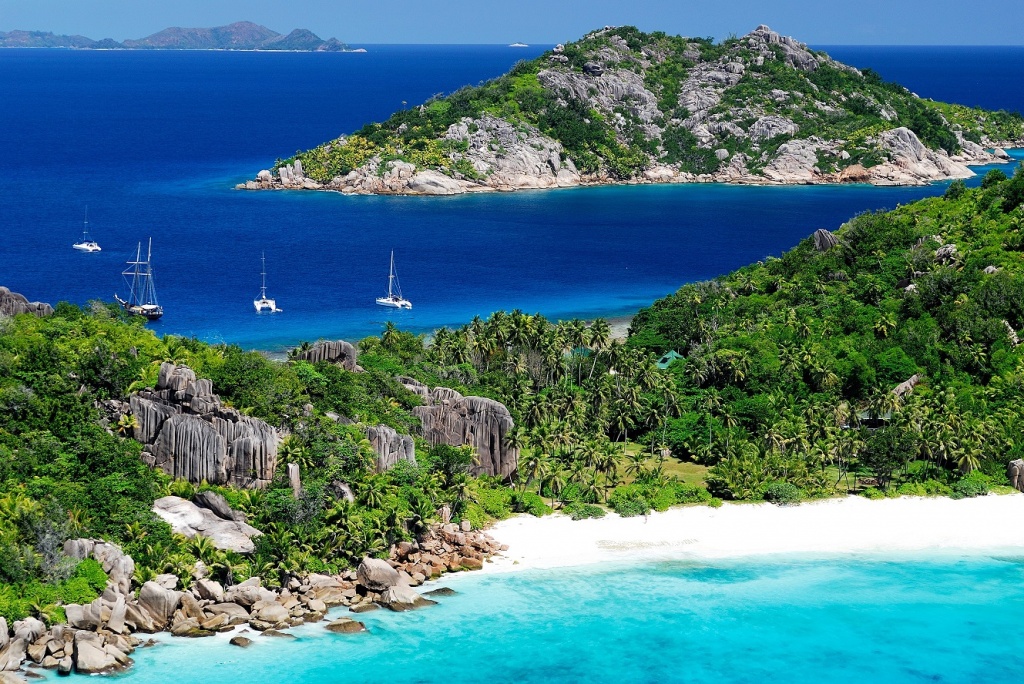 Contrary to northern hemisphere usual perception, December and January are summer months on the islands. December in Seychelles is the beginning of the raining season, but it doesn't mean that there is no sun at that time. In tropics, the weather changes very quickly, in a moment rain stops and the sun shines, and you can enjoy sunbathing. The average water temperature is 28 0С, air – 27 0С.
Popular activities in December are ocean fishing, sailing, diving, and snorkeling.
January is the second summer month in Seychelles, it's a peak of the rainy season. The wettest month of the year won't disturb your beach vacations, there is quite a lot of sun in January. The air temperature is the same as in December, the water is a half degree warmer.
In January we recommend paying attention to watersports – snorkeling, sailing, and fishing. If you prefer land to the sea, go hiking or take an excursion to Mahe island, take a tour of the local restaurants to taste the local delicacies, explore Eden island.
Seychelles Christmas and New Year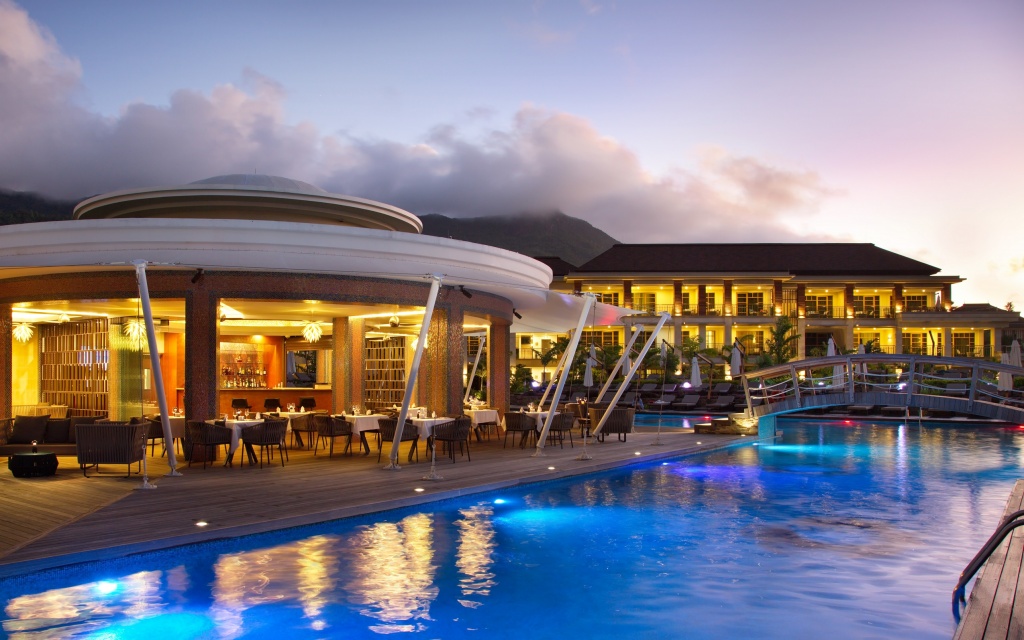 Christmas is one of the main Seychelles holidays. They decorate houses with traditional garlands and wreaths inside and outside, streets transform and look great. Meetings friends, family dinners, having fun in restaurants and bars – it is all about the Christmas atmosphere despite the total absence of snow.
Be sure to visit Victoria. Seychelles capital is obsessed with holiday mood at this time of the year. You`ll admire festive illumination and have fun buying unusual Christmas gifts.
Seychelles New Year is also quite an exotic holiday – you won't make a snowman or play snowballs there. The locals celebrate it with the same enthusiasm as Christmas. People meet each other, dance and sing, drink and dine, give presents, in other words, have a great time.
Don't miss the chance to spend Christmas and New Year in Seychelles. You are sure to get many unforgettable impressions. It is important – do not forget to book the tickets and accommodation in advance as the demand increases around the holidays.