5 Gründe für einen Besuch Beau Vallon und Savoy Seychelles & Spa
Beau Vallon Beach is the only area on Mahe Island where there is everything for everyone when looking for an Island vacation: calm ocean water with soft white beach sand, multiple restaurants with unique and authentic cuisine, eventful nightlife, full water sports facilities and fantastic hotels delivering high-quality accommodation and service.
1. Picturesque sunsets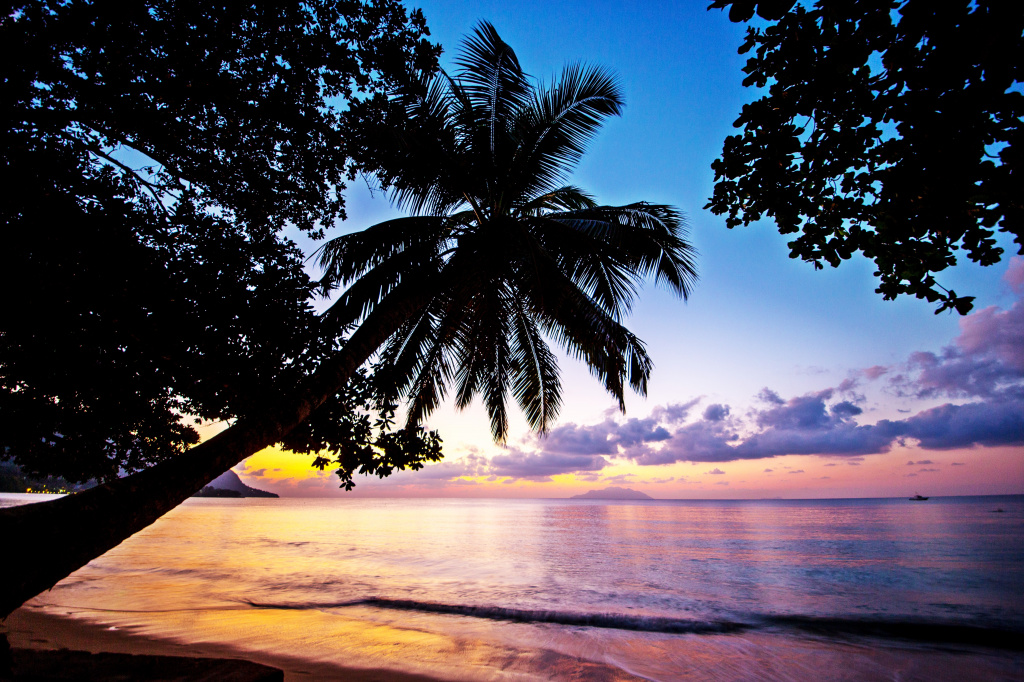 Beau Vallon, meaning Beautiful Valley, has the longest beach on Mahé. Its crescent shaped bay spread over 3 kilometers located on the North West offers unbelievable sunsets, no two alike, with shades of red, orange and pink reflecting off the clear blue ocean. It is the perfect place to be sitting on the beach watching the sun go down with a loved one.
2. Safety for families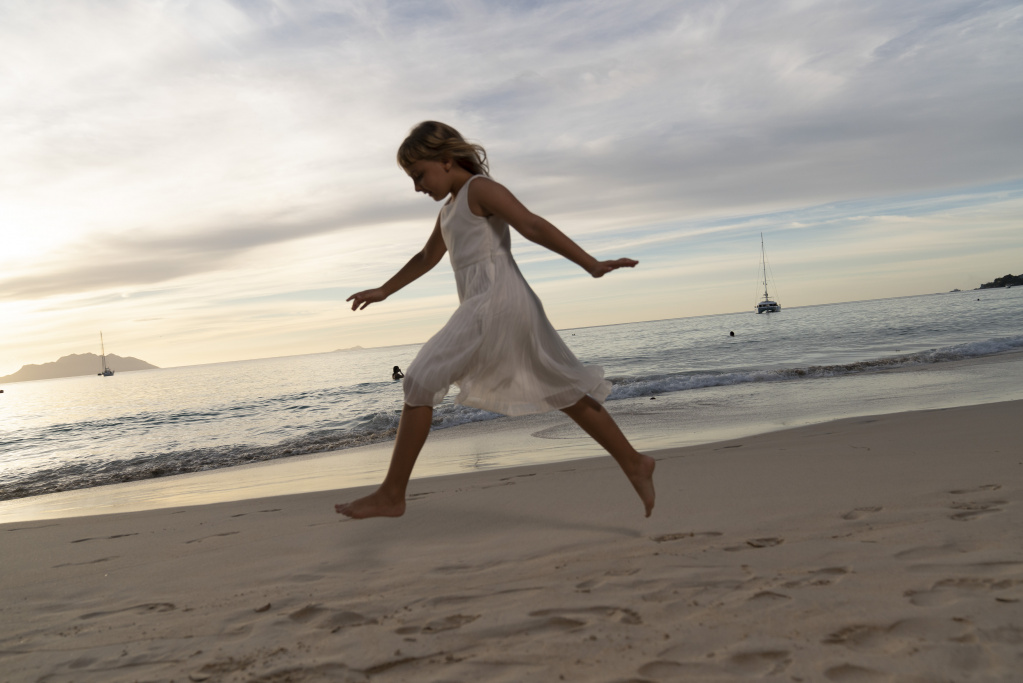 Beau Vallon is surely the best place for family vacations for children thanks to its superlative safety. From the ocean that that is flat and without currents, nor sharp coral or sea urchins to a gradual entry into the ocean from the soft beach sand. Besides the presence of the Tourism Police, Lifeguards are also present daily.
3. Exploring the underwater world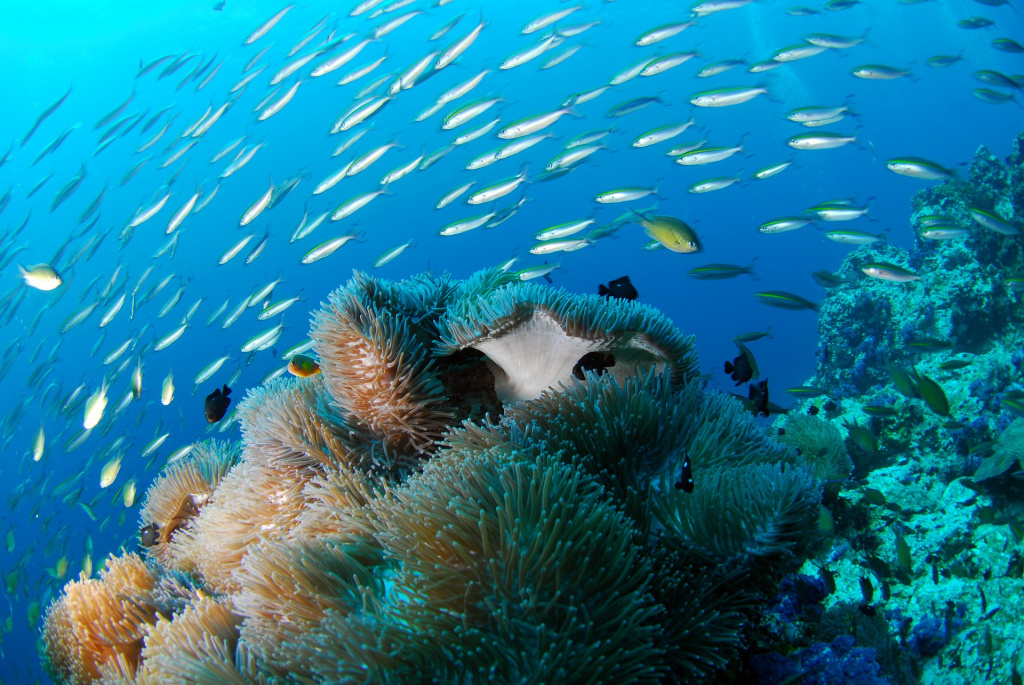 Diving and snorkeling is safe at Beau Vallon as there are no strong underwater currents, sharp shells and stones, poisonous fish or jellyfish. Thanks to a vast amount of corals untouched by humans you can find a lot of unique fish species including moray eels, blue-spotted groupers and white-spotted boxfish amongst others. The best snorkeling site is in the northern part of the beach home to large granite boulders making cozy bays for butterfly fish, angelfish and many other exotic and unique species.
4. A great choice of bars and restaurants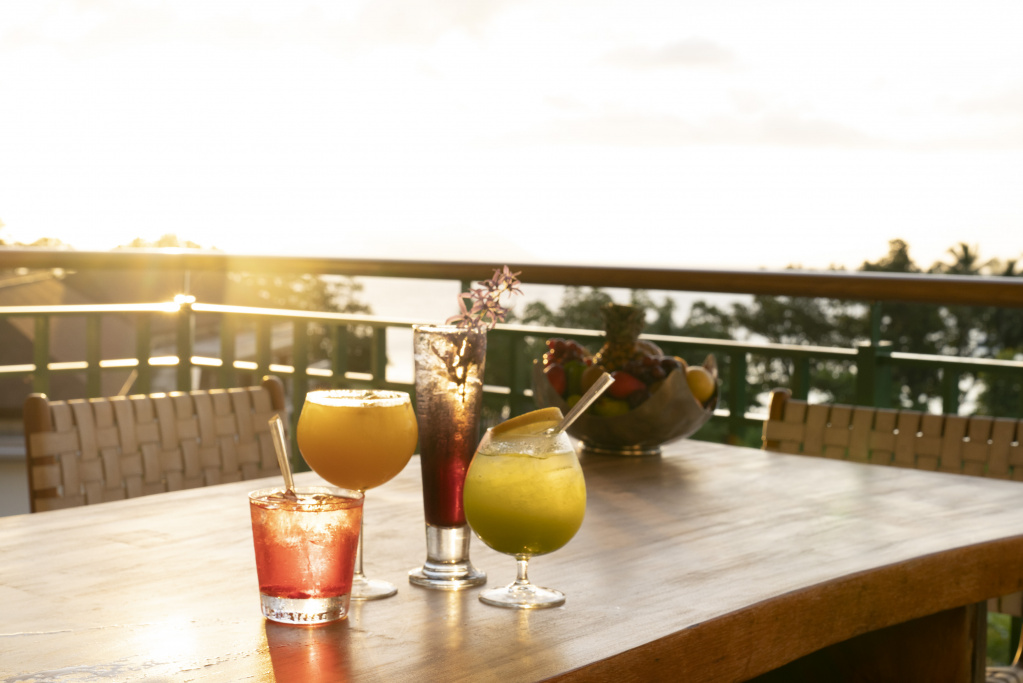 There are 7 different bars and restaurants near Beau Vallon all within walking distance catering or all choices: Creole, Indian and Asian cuisine, local beer and tropical cocktails
The first place to visit is definitely Mahek Restaurant considered to be the best "Indian" in Seychelles which is famous for its authentic cuisine with open kitchen. Seychelles is famous for its seafood and the best way to try all is to spend an evening at Pescado – a fish market restaurant concept.
The most popular market in Seychelles is Bazar Labrin which takes place right on Beau Vallon. It is held every Wednesday from 4 p.m. till 9 p.m. Here you can find everything from local products such as fruit, vegetables and seafood (both fresh and cooked), souvenirs most of which are devoted to the Coco de Mer – the local palm coconut which is a symbol of the Island. In addition to a wide choice of goods, there are live musicians and orchestras which create a festive atmosphere.
Near Beau Vallon there is Victoria – the Seychelles capital just 15 minutes away by a taxi. It's the center of nightlife on the Islands with a lot of bars, restaurants and night clubs.
If you don't want to go somewhere else you can stay at Ocean Deck Bar which is near the beach. The place where you can enjoy live music, try the local draft beer and exotic cocktails; open daily till midnight.
5. Spa center with the exclusive services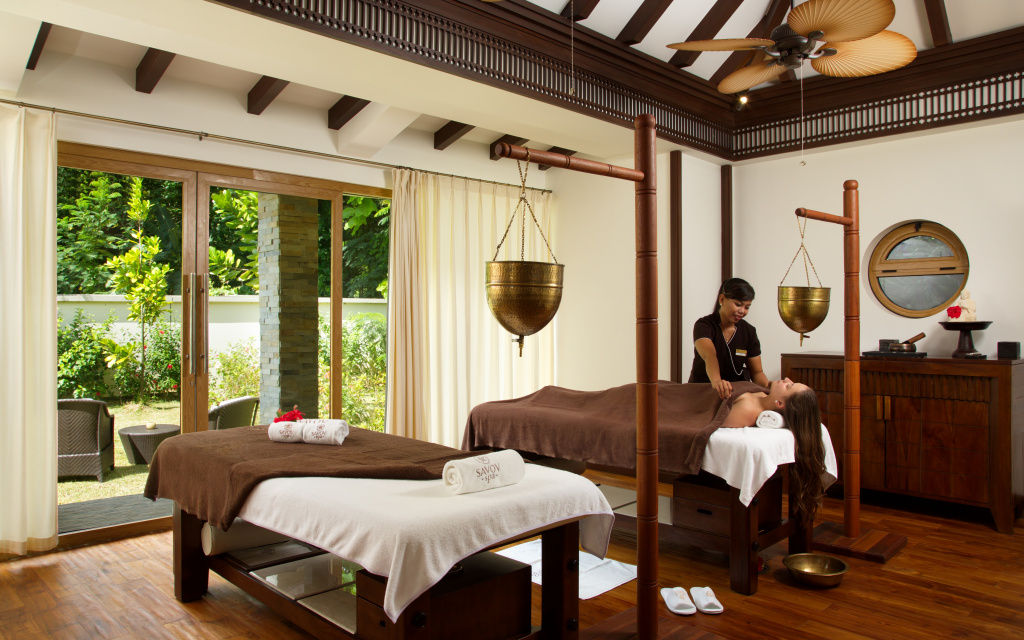 There is a great Spa center located at Savoy Seychelles Resort & Spa. A wide choice of treatments with different massage techniques, wraps and other procedures that will make you feel great and relaxed. There are also a wellness center with yoga classes and training programs both individually or for a groups.
Beau Vallon has pretty much everything even a demanding tourist may desire.