Seychellen im Juli und August - Gründe zu gehen
Seychelles seasons change each other unlike the way we get used to in the Northern Hemisphere. There are only two of them – dry (winter) and humid (summer). That`s why July and August belong to Seychelles winter, but not to Seychelles summer season.
As Seychelles islands are located near the equator, the average temperatures do not differ much. That means that whenever you go there, you will always catch the gentle ocean, the hot tropical sun, and snow-white sand beaches.
July in Seychelles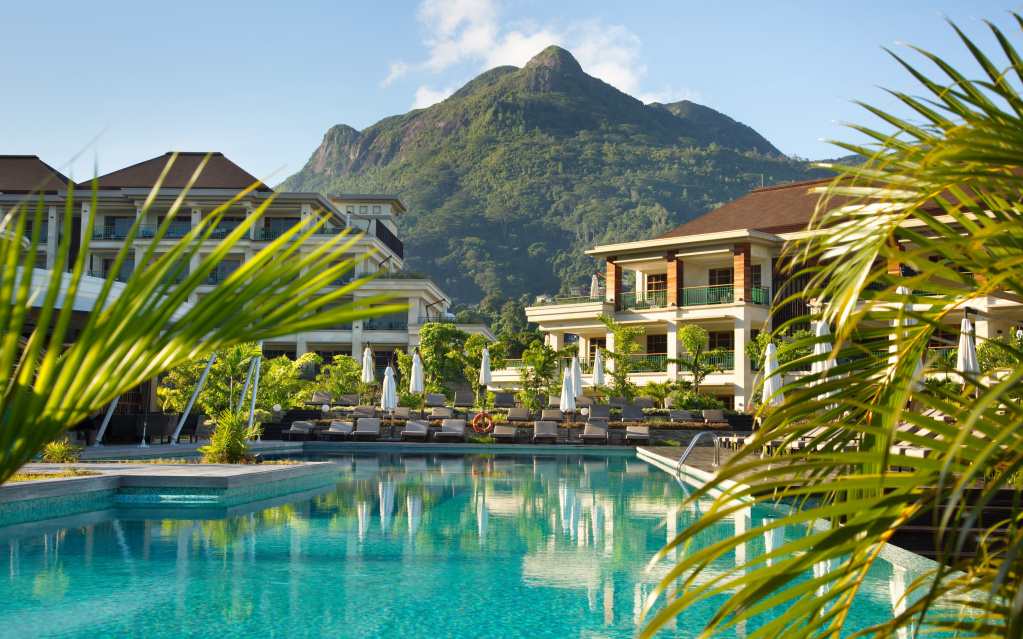 The tropical islands attract tourists from all over the world, though it is the coldest month for locals. The average temperature of water and air is 26 degrees with virtually no rainfalls.
The southeast wind brings seaweeds on the shore but some parts of Mahe still stay clean. For example, Beau Vallon is safe for family vacations with kids all year round.
Seychelles weather in July is great for swimming, surfing, hiking and walking in the natural reserves and forests, birdwatching (this period birds feed their offspring).
August in Seychelles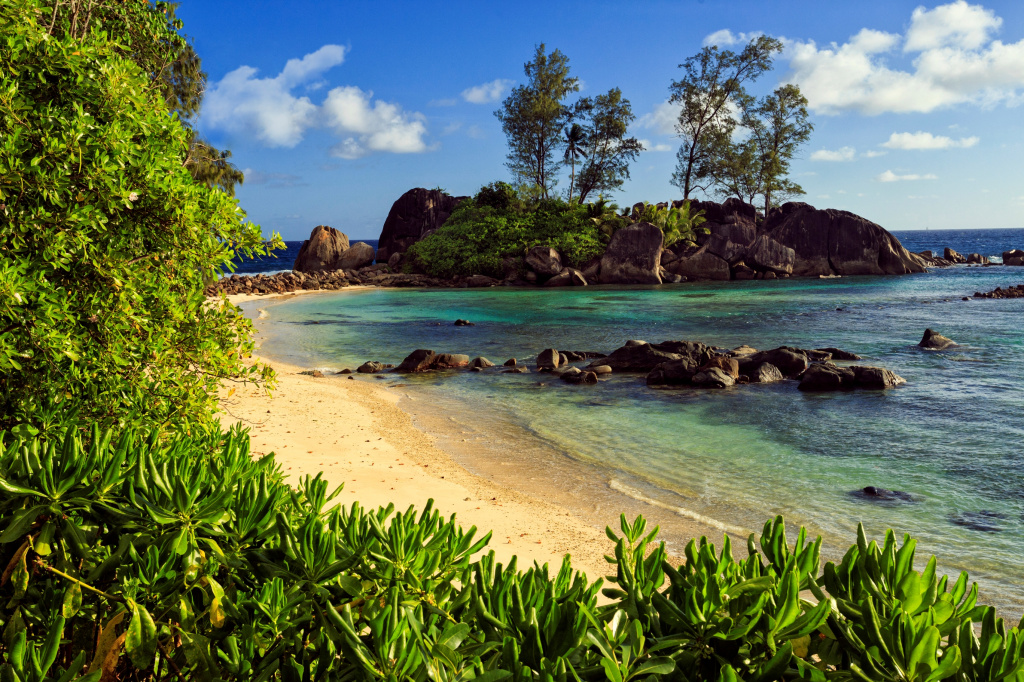 Seychelles weather in August is not that different from the July: the temperature is the same though the wind gets stronger and can reach the speed of 43 km/h causing more high waves.
Recommended activities are sailing, diving, snorkeling, surfing (for more experienced surfers), and birdwatching.
August in Seychelles is famous for bright festivals, and all the tourists will be able to get closer to the local culture and traditions. One of the events is dedicated to the Assumption of Mary, it is mostly celebrated on La Digue with huge carnival, parades, dances, and songs.
Another important day in August is Big Regatta that takes place on Beau Vallon every year. It attracts hundreds of viewers due to sailing competitions, games and contests, live music, and delicious foods.
If you are going to Seychelles in summer, you are sure to catch the great weather, many interesting activities and of course unique atmosphere of the tropical islands.