Seychellen Familienurlaub
Seychelles paradise Islands is a favorite destination not only for honeymooners, divers and surfers. Families also choose it for its crystal clear and warm ocean waters, white-sand secluded beaches, hospitable weather and safety with high level of service provided in places of accommodation.
There is no loud parties, no large number or tourists so nothing prevents you from enjoying the sounds of nature making it the perfect place for relaxation. On the Islands, you experience moments of privacy, watch tropical animals and birds, and able try exotic fruits. There is no poisonous plants or dangerous animals in Seychelles, so parents can rest easy - children are safe here. Vivid impressions of tours around the Islands will remain imprinted in memory of young and adult travellers.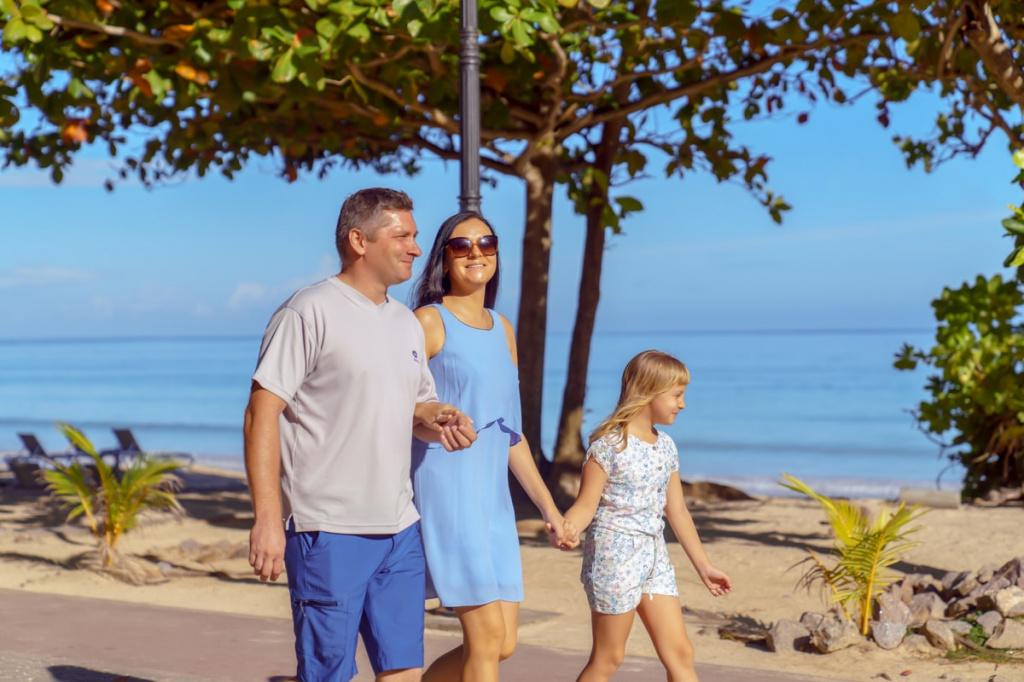 Places to visit with kids in Seychelles
Start with Mahe Island with a walk through the main botanical garden of Victoria. Here, on 6 hectares, there is a rich collection of rare plants (about 200 species) brought here by Dupont - the founder of the garden. Most of the territory is occupied by several dozen species of palm trees, among them the famous coconut palm Coco de Mer. One of the main Mont Fleuri sights is a house decorated with colourful orchids. This is also the place for rare animal sightings in the Mont Fleuri botanical garden. From November to April, the garden is home to bats that come to enjoy mango fruit. And behind the famous Coco de Mer grove is a pen with Aldabra tortoises, some more than a hundred years old! Tortoises are almost tame allowing people to treat, pat and children can even ride them.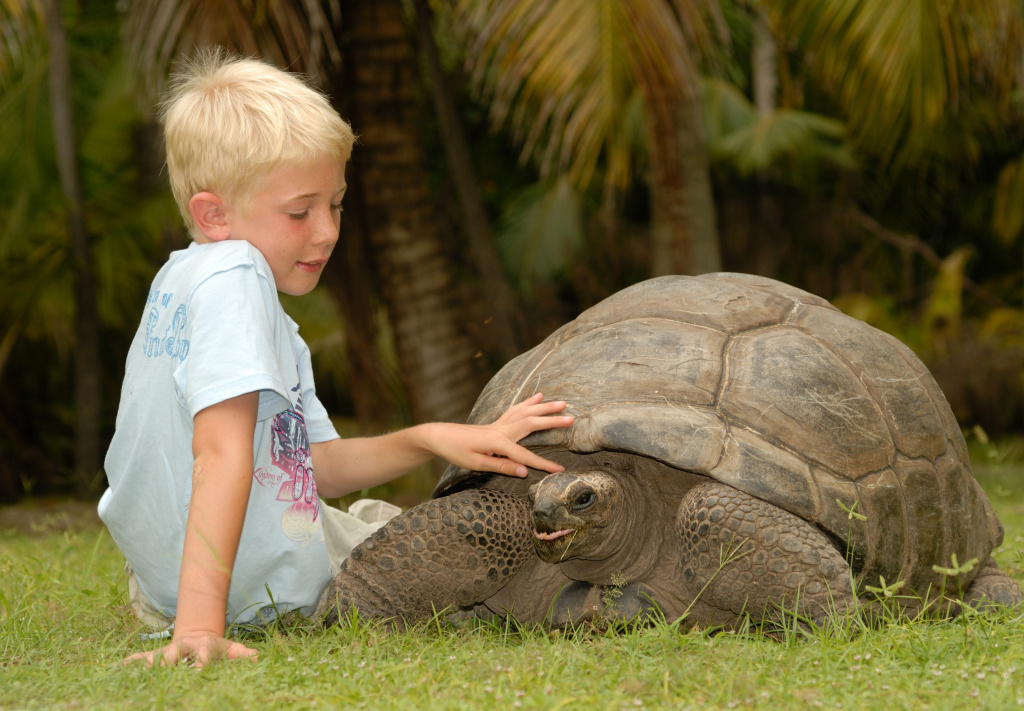 A trip to another large park- Morne includes a visit to the tea plantation and factory where you will be educated in the art of tea making from picking to tasting.
To diversify your leisure time try visiting St. Anne's Marine Park. The tour begins at Victoria by taking a glass bottom boat for 15 minutes to the park. Passengers on such a boat can see the colourful underwater world and if venturous enough for all ages go snorkeling or diving with equipment available onboard.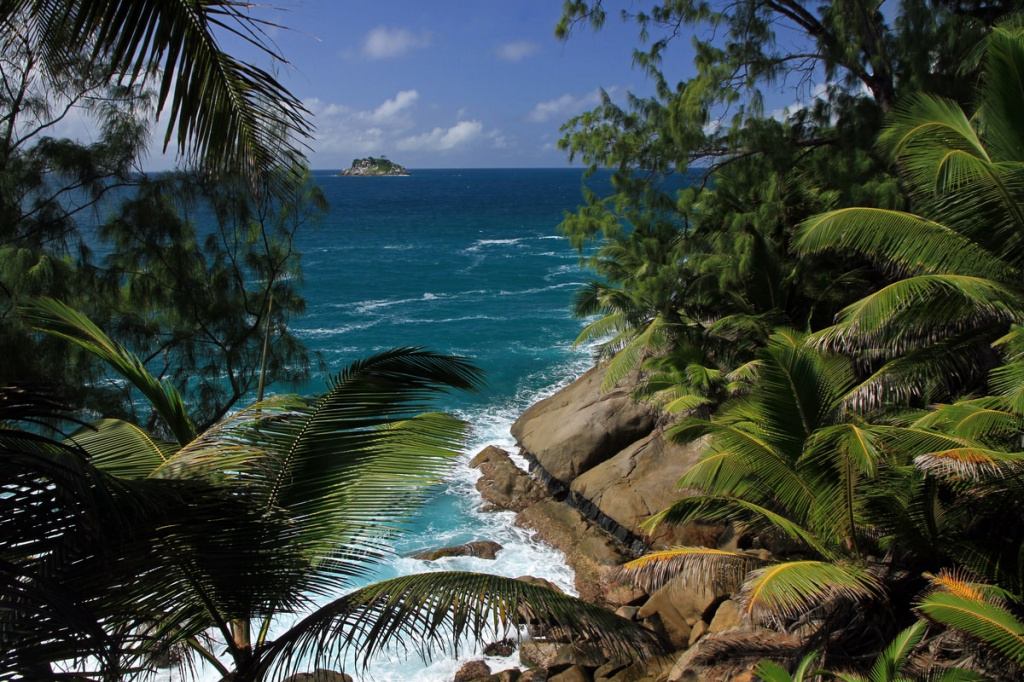 In Seychelles, there is a unique opportunity to explore the world through the diversity of the Islands flora and fauna with its thousands of species of rare animals, birds, fish and plants of the archipelago.
Continue to explore the plant world on Praslin Island in the Vallee de Mai Park. Thousands of deciduous Coco-de-Mer palms, a symbol of Seychelles, are native to the Island. Most of the pathway will pass in shade of giant palm leaves, so the walk will be very comfortable.
La Digue Island is worth visiting to see at least once in a lifetime a paradise flycatcher, a black parrot, two species of sea turtles and 20 species of palm trees. All these are rare representatives of exotic flora and fauna.
Then onto Bird Island that has become a real home for more than a million of fairy terns, red fodies, noodies, blue pigeons and other exotic birds. A plane will take you to Bird Island from Mahe in just under a half an hour. In this corner of wildlife, you can only move on foot or using eco-transport. Also Esmeralda, the world's largest tortoise, lives here. He is already over 300 years old and weighs 304 kg. Due to his impressive size, Esmeralda is listed in the Guinness Book of Records.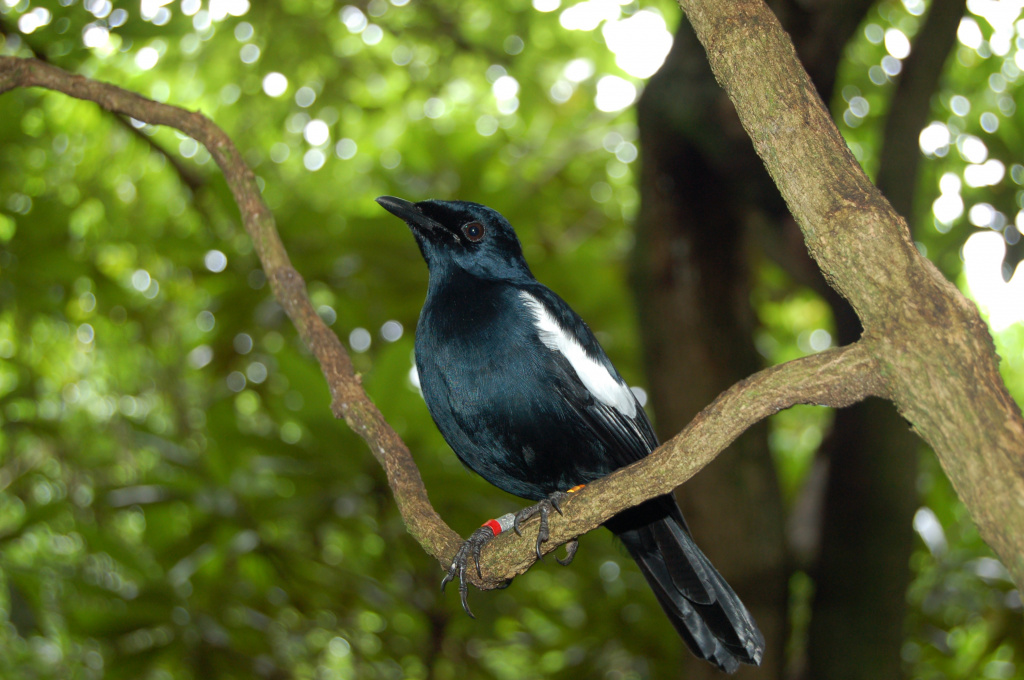 Come with your family and you`ll be lucky to:
• explore the Seychelles on foot, by bike, car, on water any excursions
• swim in the warm ocean and watch beautiful sunsets as much as you want
• get to know the unique tropical flora and fauna
• dive into the diverse underwater world of the Indian Ocean
• meet the friendly tortoises
• become the professional bird watcher
• try national the Creole cuisines
• take part in events and get acquainted with the local's lifestyle and heritage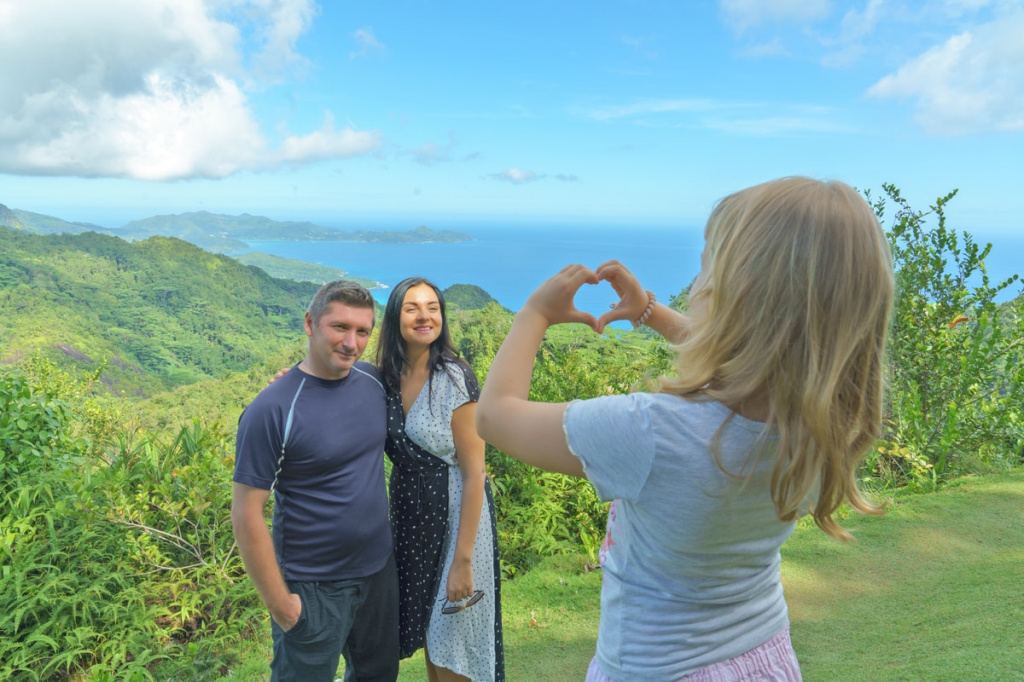 Where to leave the child in Seychelles?
Even during a family holiday in Seychelles, parents want to have a little moment together: arrange a romantic dinner, go shopping or just have a drink at the bar. Savoy Seychelles offers Kid`s Club services where experienced educators and animators look after the children and entertain them while the parents are busy.
Here the kids can play foosball, billiard, board games, read books, play Lego or puzzles with other children.
Savoy Kid's club is open daily from 8:00 am until 6:00 pm.