Wedding services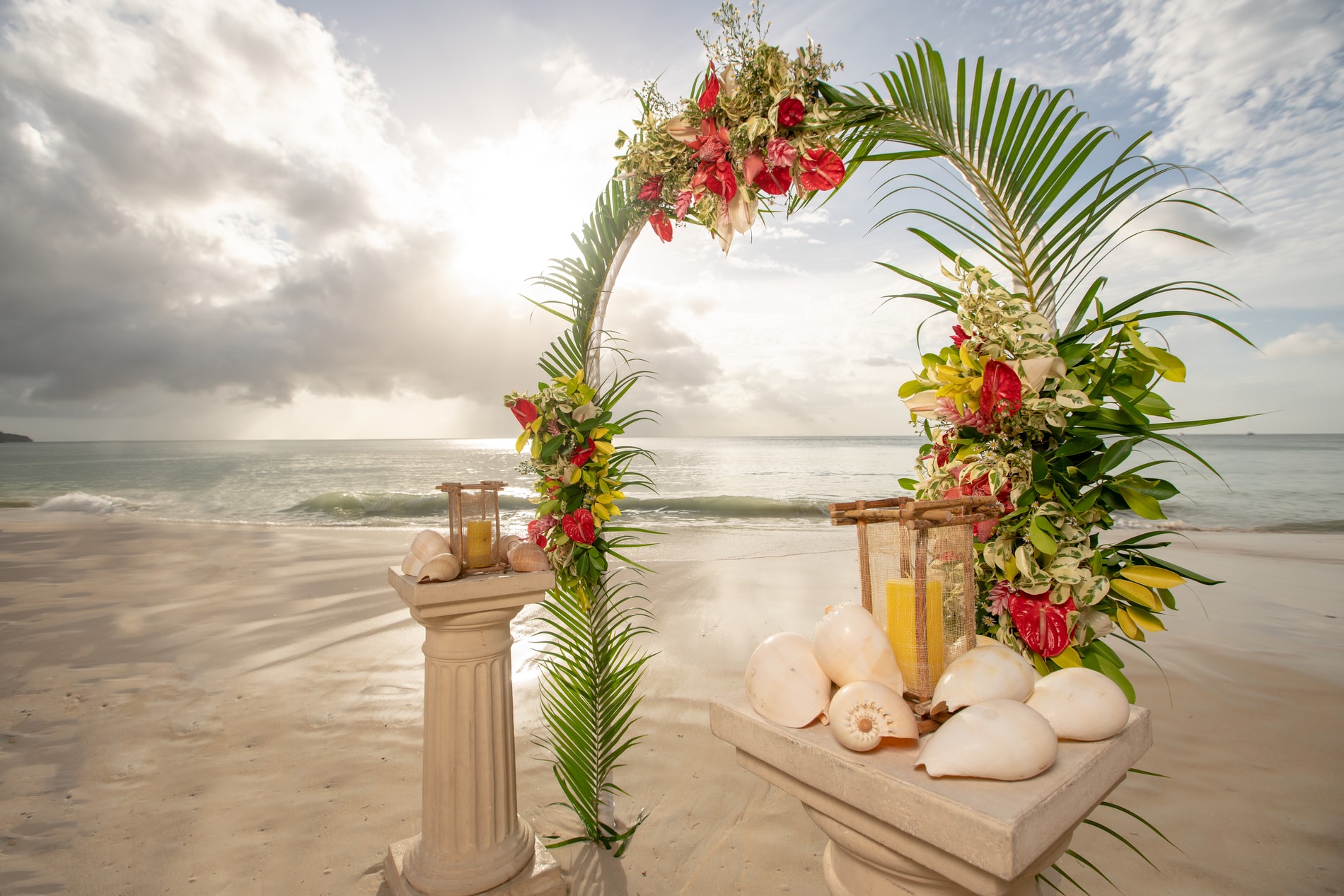 Our wedding organizers will help you to arrange your dream wedding in Seychelles. You can enjoy decorative ice sculptures, a flower arch and stands, traditional garlands and corsages for the wedding party, guest books, a multi-tiered wedding cake and many more! Be sure you'll have a wedding day you'll never forget!
There's something more! You will get a special discount for accommodating in Savoy Resort & Spa!
Wedding Venues
Poolside

Beachfront

Indoor Venue

Beachside


Wedding Ceremony Traditions

Western ceremony

Tropical island style

Creole traditional


Optional Items

Photo/video options

Dress rent

Personal Services

Exclusive entertainment

Make-up & hair stylist

Additional corsage for guests

Neck garlands for guests

Ceremony set-up arrangements


Sequence of the wedding ceremony (suggested timings)

17.00 : The bride & groom are dressed

17.15 : The father of the bride (or escort) accompanies her to the ceremony area. The groom and well-wishers meet the ceremony

17.20 : The bride iarrives at the ceremony area and is welcomed by the groom

17.30 : The ceremony is conducted by the Master or Priest – the guests are seated and the bride and groom are at the altar

17.45 : The exchange of rings

The hostess then scatters flower petals over the married couple and leads them from the altar.

SAVOY SEYCHELLES WEDDING

You have chosen a tropical destination for your Special Day. Keep in mind that we are more likely to experience rain and showers in certain months. When you select an outdoor venue as your Seychelles wedding location, the resort will provide an indoor location in case of bad weather.

We want you to enjoy the most wonderful and fulfilling wedding in Seychelles and we would strongly recommend you to remain flexible with your wedding date due to any changes in the weather.

Upon your arrival the wedding coordinator will discuss the forecast with you and suggest the most appropriate date when it's necessary.

RIGHT TO AMEND THE DETAILS

Every effort will be made to finalize the wedding plans before your arrival. However, we do understand that when you arrive on-site, you might want to make changes of the arrangements. Our wedding coordinator will meet you early in your stay in case of any changes. And if it is possible, you'll be able to make changes to your venue and add any other options.

Unfortunately, prebooked items cannot be cancelled and services within the wedding packages are non-refundable. In case of complete cancelling of your wedding plans the deposit is non-refundable for 30 days after agreement; within 30 days 50% of the total cost will be refunded.

DOCUMENTS REQUIRED FOR CIVIL MARRIAGE

You will need a current and valid passport and your birth certificates for your wedding in Seychelles. If either a bride or a groom has changed their name or have been divorced or widowed, the relevant documents must be provided.

Please send us copies of these documents at least 6 weeks before you arrive to give us enough time to make all the necessary arrangements. Newlyweds should have original documents while traveling. Please contact the Sales Team at Savoy Resort & Spa for further advice.

Savoy Seychelles wedding ceremonies are conducted by a Registrar by Seychelles Law. It can take place any day from Monday to Friday (excluding National Holidays). The exact day of the ceremony is selected by Registrar's availability. The married couple should arrive at the hotel at least 2 working days before the ceremony to finalize all arrangements.