Spa Experience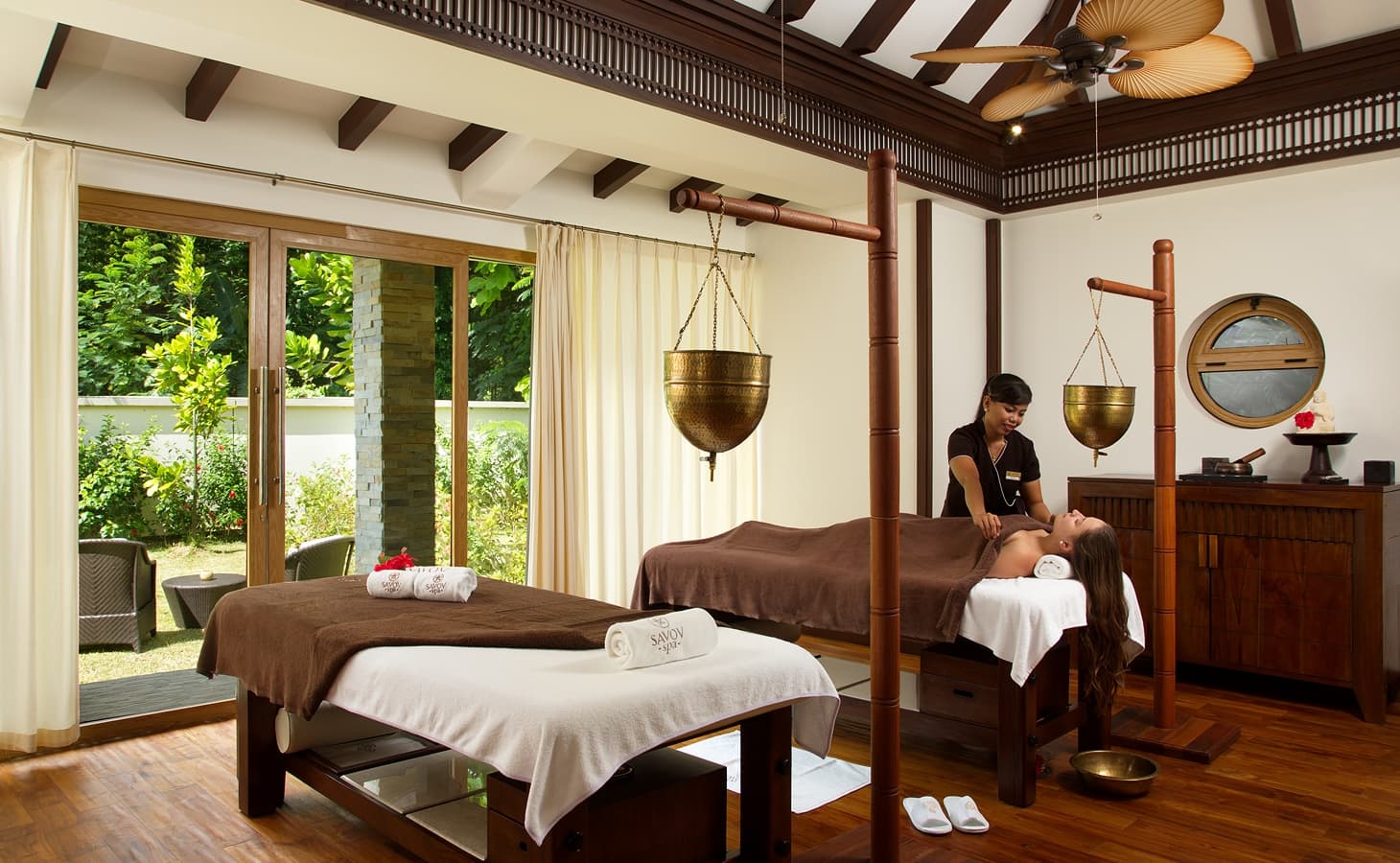 Where east meets west, refinement meets cosmetic expertise, and effective skincare meets indulgence, Savoy Spa offers a wide range of special massages and treatments that will achieve fantastic results. Using an exclusive range by Sothys, Savoy Seychelles Spa resort is proud of carefully selected products and treatment skills.
Our extensively trained team of therapists with total discretion and great attention to your needs and preferences will be on-hand to ensure that your Savoy Spa experience will be unforgettable!
Our Yoga and Fitness Instructors are happy to offer gently paced sessions to accommodate beginners or calorie-busting workouts that will challenge even the most hardened fitness buffs - programs are designed to provide private or couple based sessions.
Visit the Savoy Spa resort in Seychelles for a spa experience like no other where it is all about YOU!