Seychelles Honeymoon
The most important thing newlyweds seek from their honeymoon is romance and unforgettable moments. Some spend their vacation in mountains, others prefer tandem skydiving but most wish to relax peacefully far from civilization surrounded by picturesque nature.
The perfect place to consider is the Seychelles Islands. Natural surroundings with warm and crystal-clear ocean waters, white sandy beaches, tropical forests and bright sun all year round. There can be no better place that is still wild and deserted for the perfect romance.
Seychelles nature and climate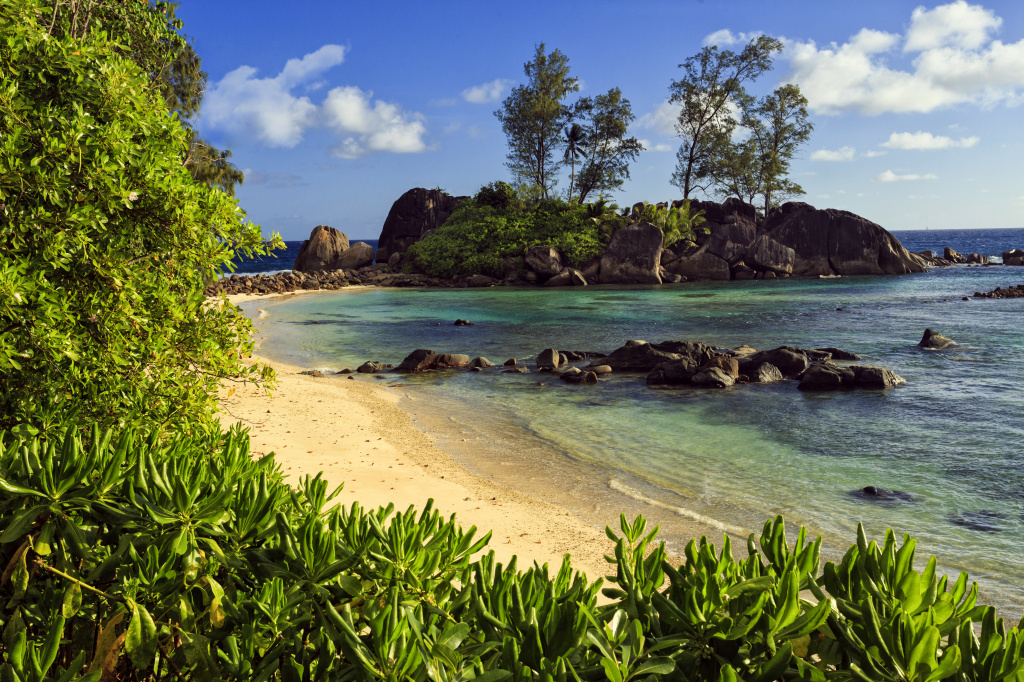 A temperate mild climate all year around allows the option to honeymoon at any time be it winter or summer.
Seychelles has more than 70 unique plant species including the famous Coco de Mer palm, the symbol of the Island. It is surrounded by legends and myths, one saying that it came from the Garden of Eden with distinguished male and female plants. And it's quite easy to believe it when walking under the thick palms in tropical gardens. The biggest part of the local fauna is the unique 275 bird species, registered in 2017 by Seychelles Bird Records. The most interesting are endemic: Black Parrot, Seychelles Magpie-robin, Seychelles Kestrel, Seychelles Blue pigeon, Aldabra Drongo and many others.
Giant tortoises that are another local treasure live abundantly in Seychelles Protected Parks with a few visible from within the resorts grounds. Most of them are over a hundred years old.
You can see many flying foxes (fruit bats) at dust covering the sky just before the sunset.
The good news is there is no poisonous animals, snakes or insects on the entire archipelago.
Mahe Island: heaven for newlyweds
Mahe is the largest of 115 islands in the Seychelles archipelago. Possibly the first thing that attracts couples will be Beau Vallon beach that is surrounded by thick fresh greenery. It ends with picturesque cliffs and a bay that is perfect for diving and snorkeling or just relax sitting on the beach sand and sipping a unique tropical cocktail.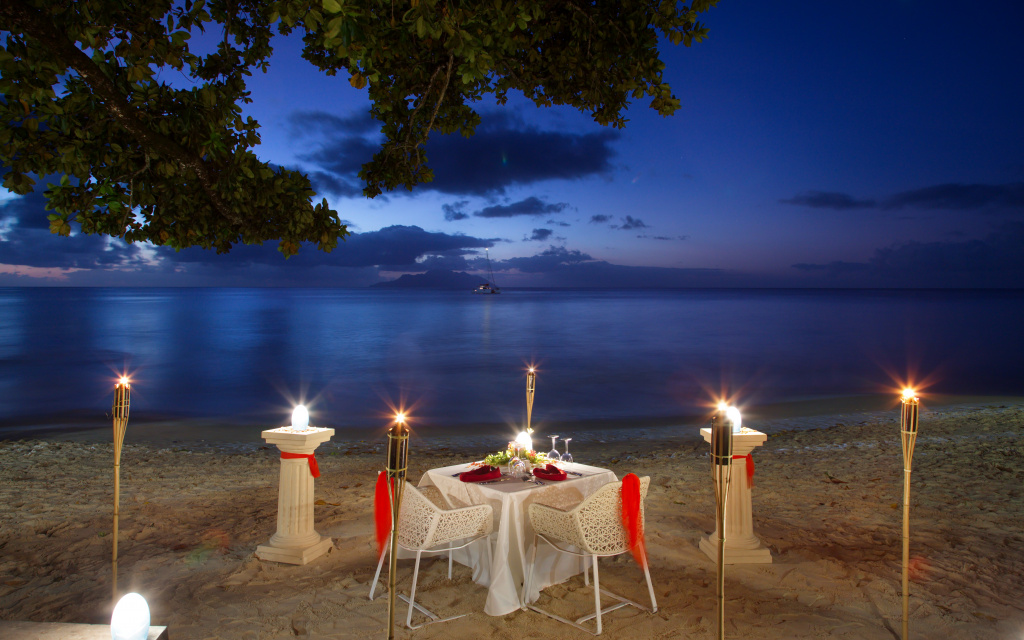 At sunset romantic dinners decorated with candles where couples can enjoy champagne and canapes served at special areas on the beach. Even a photographer is available to capture the moment. Beau Vallon has many places for entertainment including bars, restaurants with chic menus, diving and spa centers.
Seychelles capital – Victoria – is just 3 kilometers away from the beach. Though it's quite small, it is rich with tourist attractions and places of interest. The main attraction is the Clock Tower that is a replica of Big Ben in London. People believe that if you take a photo near it and make a wish, it is sure to come true.
Local cuisine: meals to taste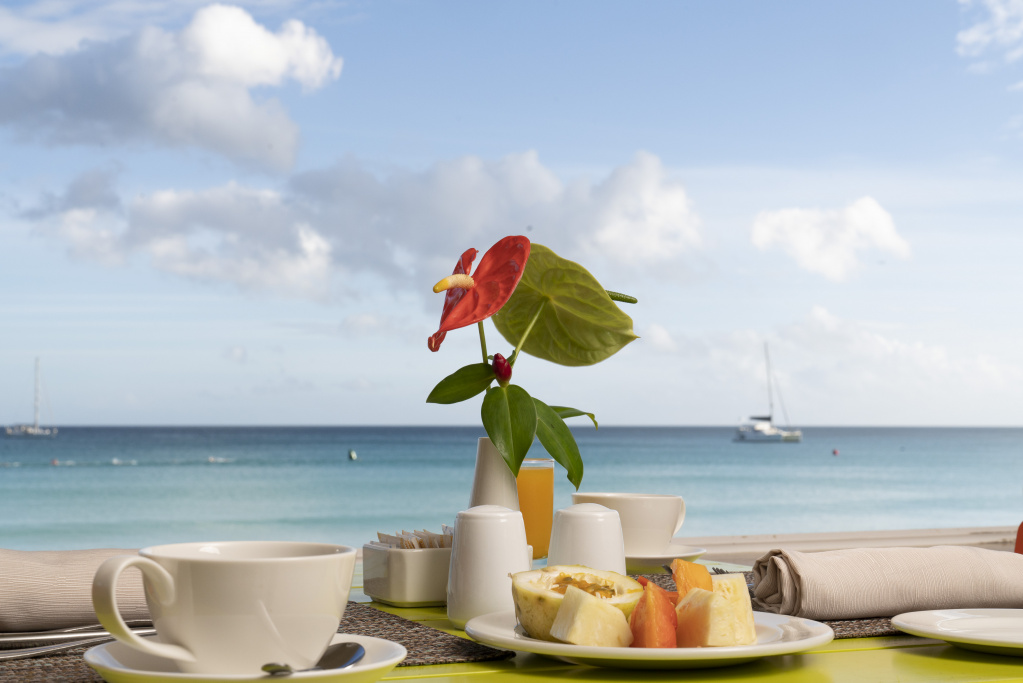 Seychelles culinary traditions were influenced by African, Indian, French, Chinese, and English culture.
The main dish is rice cooked in many different ways with oil, spices, fruit, and vegetables. Seychelles chefs often try new recipes with fish and seafood to create culinary masterpieces that are great for a romantic dinner. Taste pickled swordfish, tek-tek shells, trululu crabs and lobster in a lemon sauce served in an original and sophisticated way.
Seychelles is rich with exotic fruits including mango, oranges, passion fruit, papaya, starfruit and 15 bananas species. Thanks to the abundance, locals get plenty vitamins to promote healthy living. The same can be said for tourists.
Every single bar offers a wide variety of tropical cocktails, spice tea, cold drinks, coconut juice.
Things to do in Seychelles: checklist for couples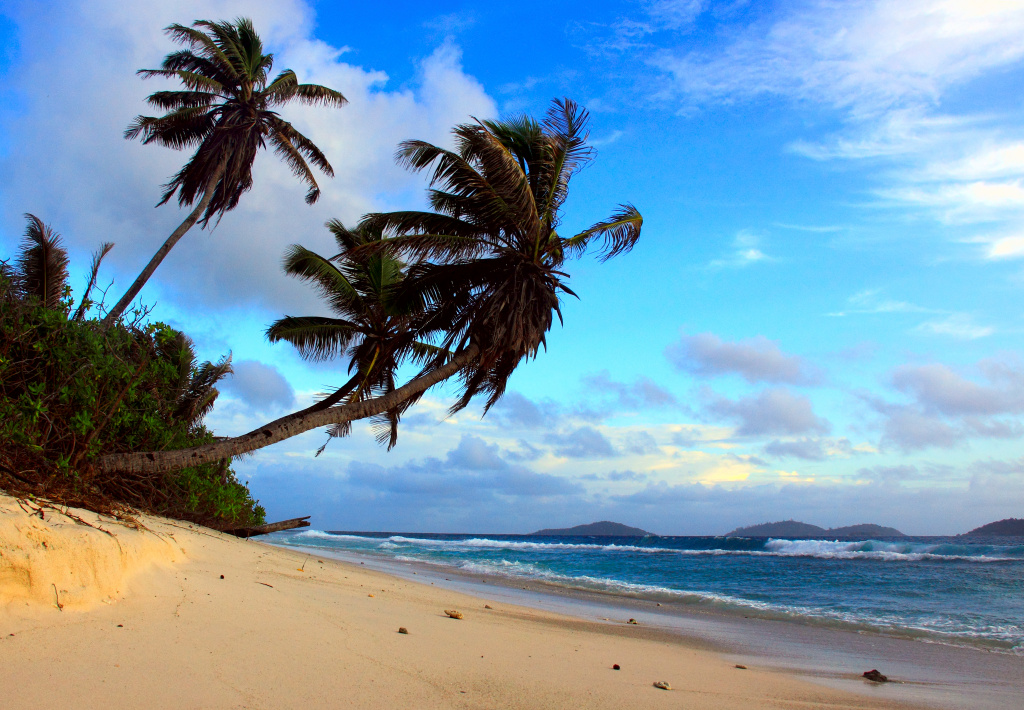 This list will help to spend an unforgettable honeymoon in Seychelles. Do your best to complete the plan:
• Enjoy the island views from a helicopter or observation decks.
• Relax on a local beach, you can choose any of them, as they are all safe, clean and soft with snow-white sand.
• Visit national parks: St Anne Marine National Park, Morne Seychellois, Baie Ternay, and the others.
• Do some sports – take yoga classes, go diving, snorkeling, fishing, surfing or just go for a walk.
• Visit Sir Selwyn Clarke – the market where you can find local fruit, vegetables, seafood and buy unique souvenirs.
• Walk around Victoria which is the smallest capital in the world and explore its places of interest.
• Book Seychelles honeymoon package for the perfect island paradise experience.

Nevertheless, it is not necessary to strictly follow this plan to make your romantic vacations unforgettable. Option always to be spontaneous and create activities on arrival and enjoy a Seychelles honeymoon as you start your journey together.