Unterhaltungsmöglichkeiten in Seychellen
Get far from the noise of big city life, lounging on white-sand beaches under the rustle of palm leaves and the relaxing sounds of nature, for such a holiday people tend to go to Seychelles. But having fully relaxed and rejuvenated with the help of the warm waters of the Indian Ocean and serene tropical ambience, they notice a lot of possibilities to vary their leisure. So, what else is there to do in Seychelles except lying on the beach?
Seychelles hiking
Seychelles is a true haven for nature lovers. Overcoming the kilometers of well- marked trails, you get to discover the amazing landscapes of the islands, rare species of plants, animals and birds in absolutely safety. There are no dangerous animals or poisonous retiles in Seychelles, but there are many endemics that you won't find anywhere else in the wild. For example, a black parrot and the Coco-de-Mer palm tree - symbols of Seychelles.
Popular trekking routes take place on the main islands of the archipelago - Mahe, La Digue and Praslin. Each trail is unique for exploring the hidden treasures of Seychelles. Choose any, you can`t go wrong!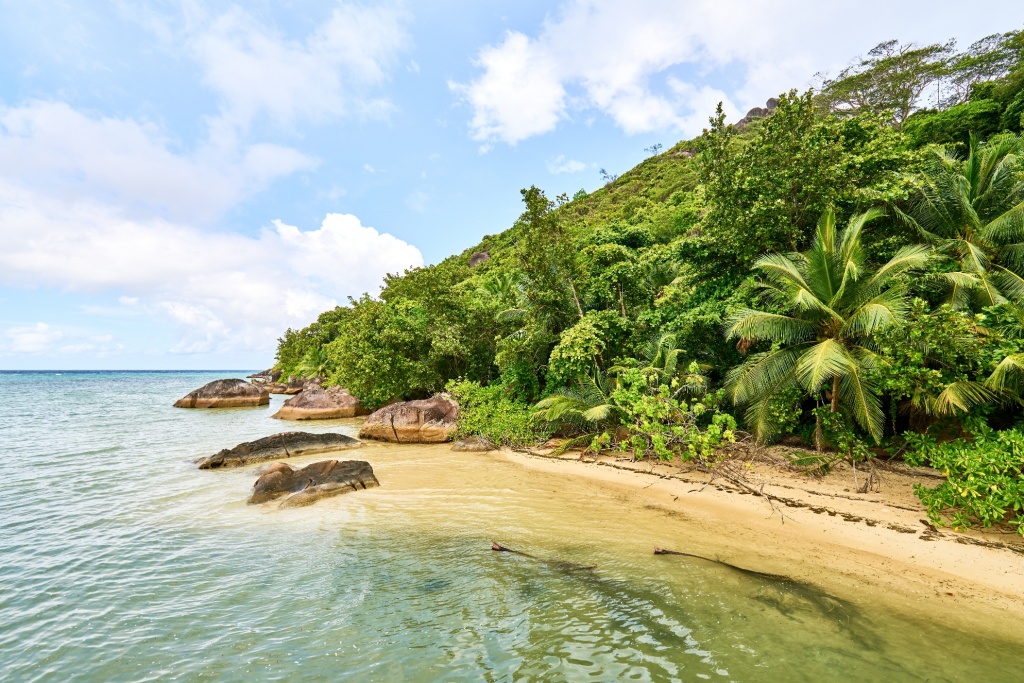 Seychelles shopping
What to buy as a memory of the Seychelles? The most popular souvenir is the famous Coco-de-Mer in all its manifestations, mainly in jewellery fashioned out of sea shells and wood, a great symbolic gift. These and other items you can buy in gift shops or at one of the local markets in the capital city Victoria. Going to the market is a special treat and a chance to get closer to the local culture. Here you will find everything from accessories to zucchini and of course Seychelles spices. No one will leave empty-handed!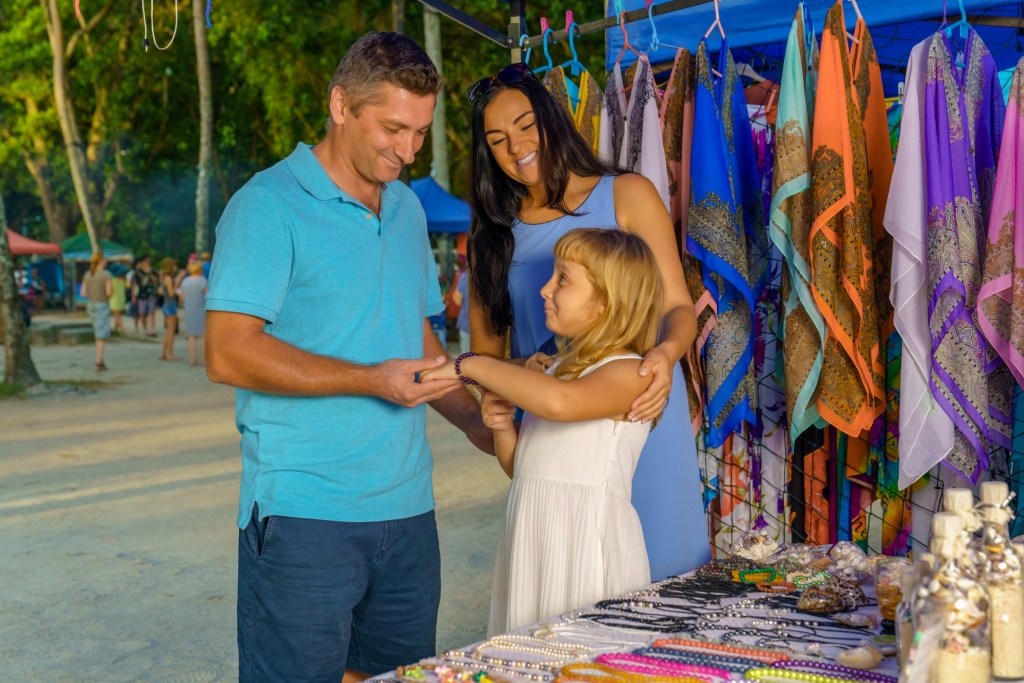 Seychelles diving
If you are diver or snorkeler you`ll fall in love with Seychelles at first sight. The unique underwater world of the Indian Ocean will leave you breathless: the fabulous beauty of coral, more than 900 species of fish, 100 species of shells, and mottled carpets of marine flora, colourful marine fauna (sea urchin, lionfish, angel fish, giant eel, scarpena, barracuda, cod and others). All this at vast diversity of diving spots with just Mahe alone having 70.
Diving equipment can be rented on the spot and if you don't have the experience of scuba diving, you can contact any dive center in the Seychelles. Qualified master Instructors with long-term practice diving in different parts of the world will conduct top rated classes with you after which you will be able to dive with confidence.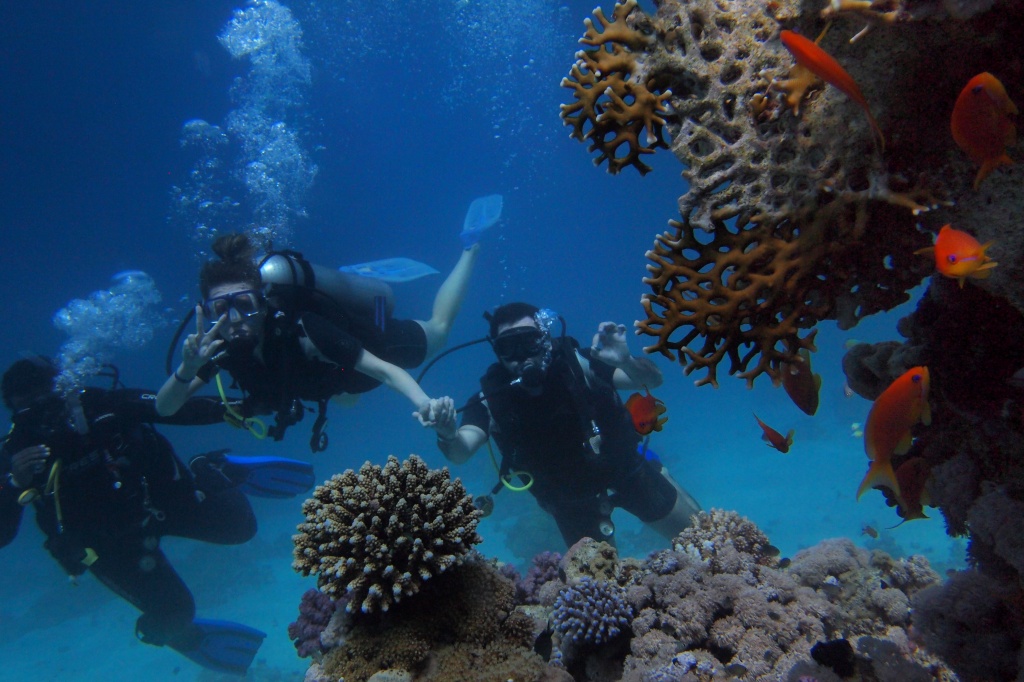 Seychelles fishing
Experienced fishermen are sure to set themselves the goal to catch "the trophy", a blue marlin that sometimes weighs more than 400 kg! Seychelles operates on a catch and release policy to ensure sustainability and continued enjoyment. Book a guided fishing tour and under the guidance of an experienced Captain go to the ocean fully equipped with the latest state-of-the-art fishing gear.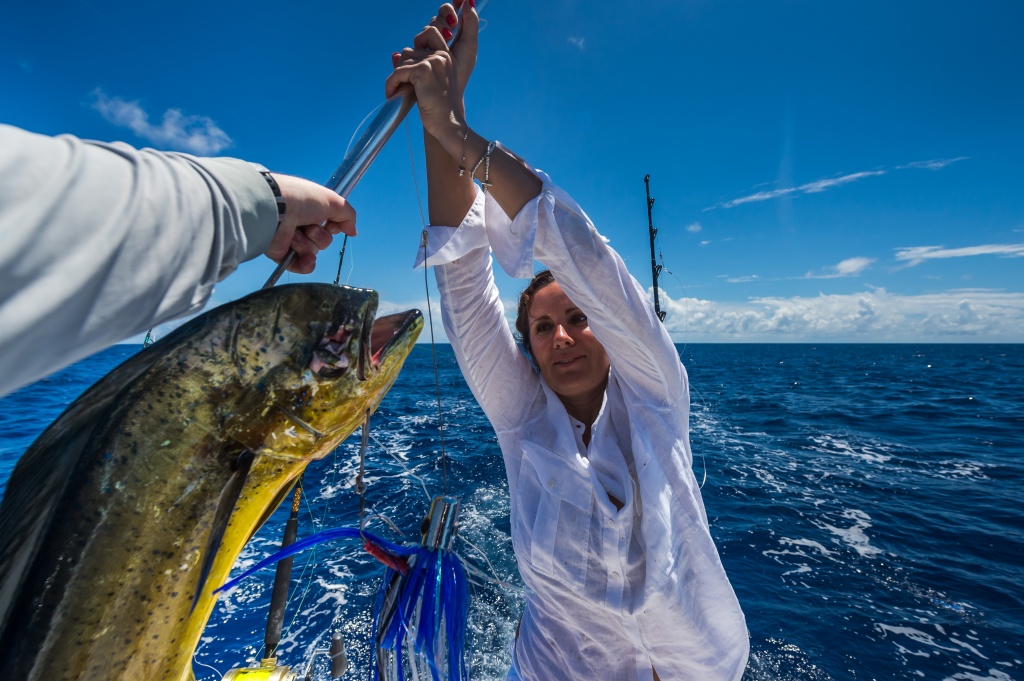 Seychelles cruises
Do you like to venture to new, "unexplored" and "uncharted" destinations and make discoveries? In this case, Seychelles is your choice: the entire archipelago of 115 islands is inhabited by only 33, the rest is a huge space for exploration. The best way to get to the islands is to rent a yacht or boat. It will take you to the reserved places, where you can explore every corner and admire the pristine nature. For adventurers and naturalists of all ages, these places are a godsend!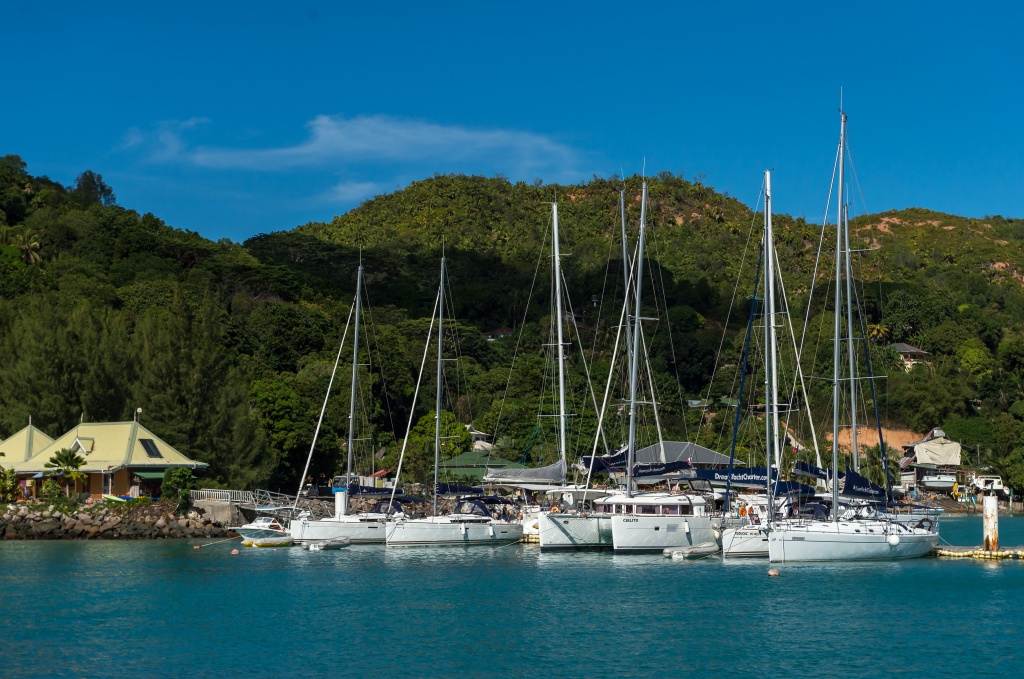 Seychelles excursions
If you are not a fan of sea trips, visit Morne Seychelles National Park. Morne Park will appeal to all lovers of sumptuous greenery and impassable places. There are 12 routes in the park, following which you can come across a salad palm or bread tree and if you are lucky a colony of bats. From the highest point – Morn Blanc you will admire the spectacular views of the surrounding areas. It will take your breath away!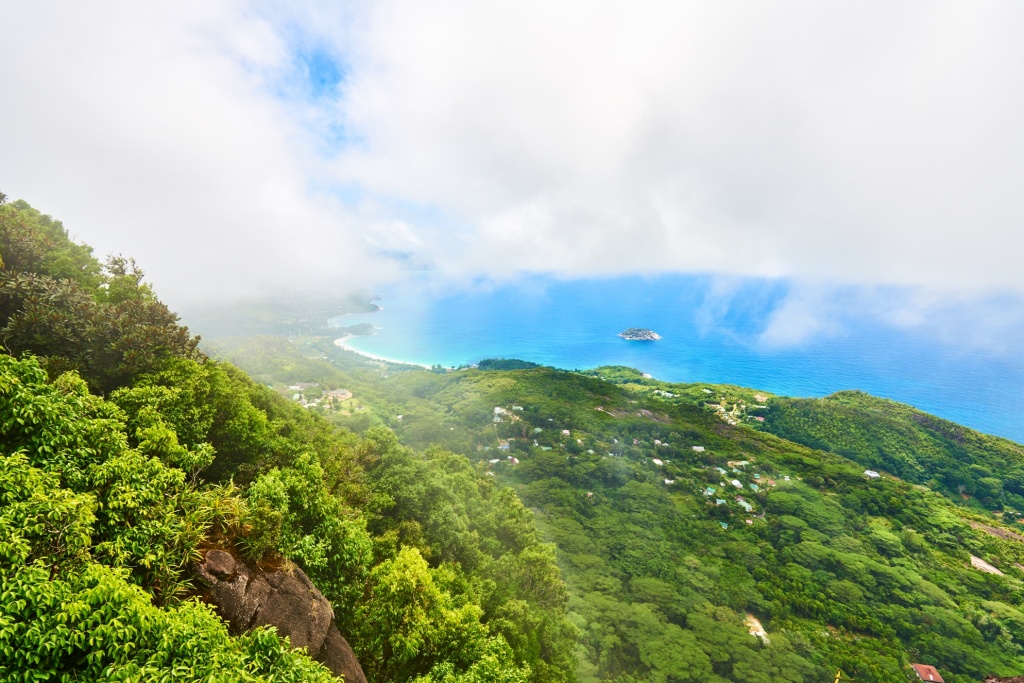 Seychelles local food
The traditions of India, Africa, France and Creole nations have blended in the Seychelles. This historical feature of the Island is evident in its culture and local cuisine. Thus, the Seychelles menu is impossible to imagine without fresh seafood, fish and spices. The most popular dishes is curry rice, shrimp, swordfish, shark chutney and crab in coconut sauce. Among the exotic the bat curry can be singled out. Bananas, papaya, mango, jackfruit and many other fruits are sold on the islands. Such an abundance of fresh fruits is a natural complex of vitamins, which is available all year round.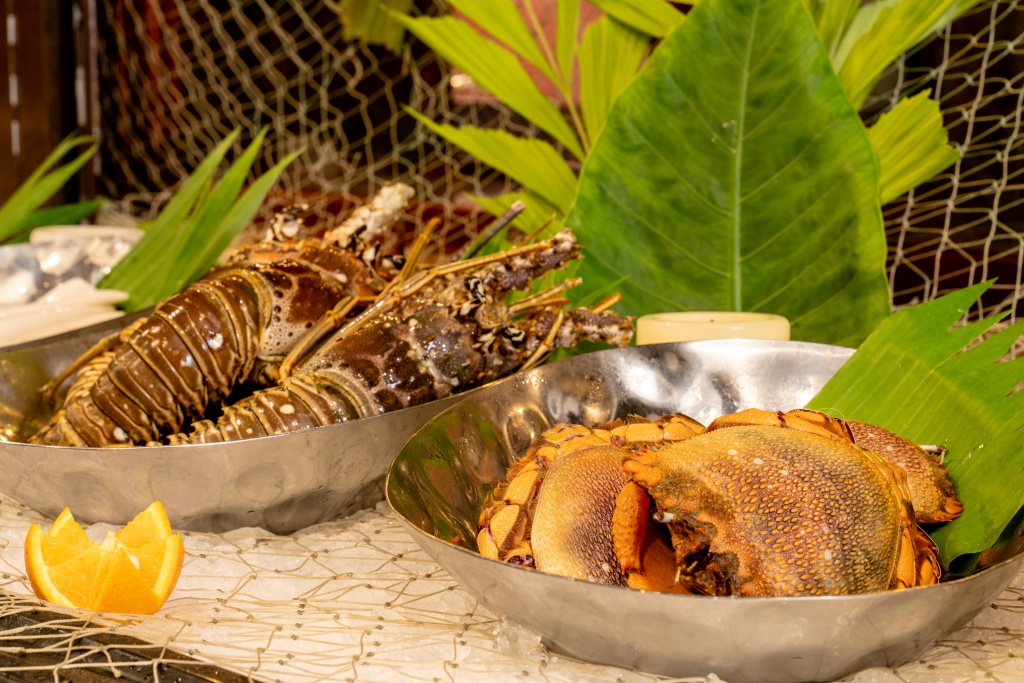 Seychelles lazy relax
However, the most pleasant thing to do in the Seychelles is to relax, sunbathe and swim in the crystal waters of the ocean. Massages and spa treatments at the Savoy Spa, swimming in the pool and sipping tropical cocktails at one of the pool bars will help to maximize your enjoyment.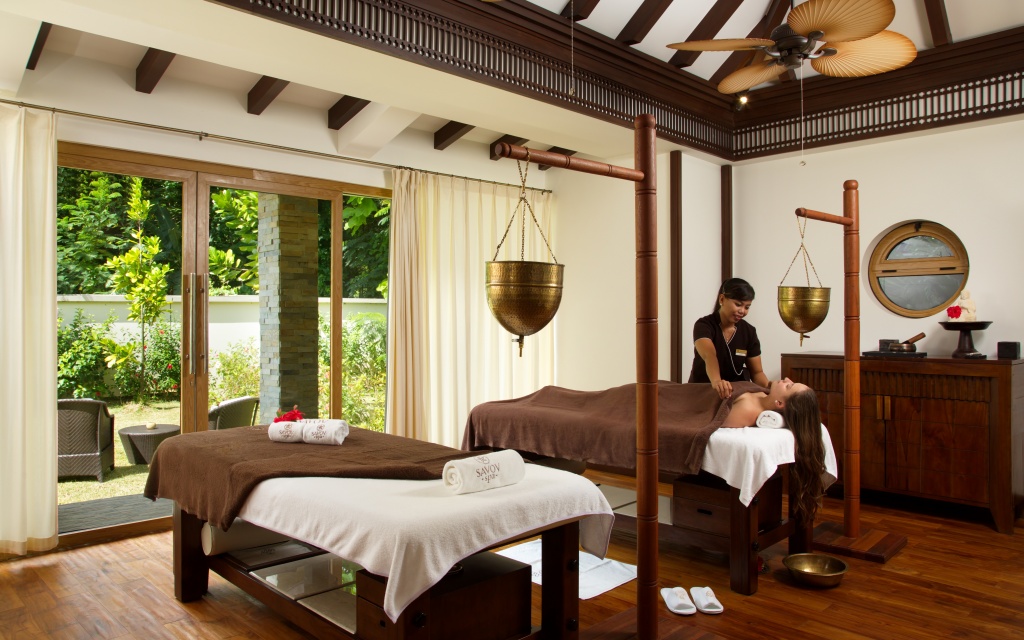 As you can see, the choice of things is impressive. The memories of a wonderful holiday will keep you warm at home for a long time, with the thoughts of definitely wanting to return to the magical Seychelles islands.