Bazar Labrin & Moutya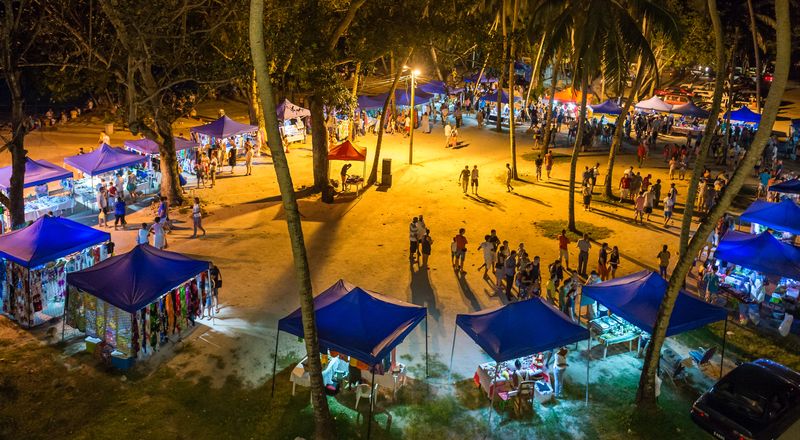 The popular Bazar Labrin market opens on the beach every Wednesday and on the last Saturday of each month. It attracts the customers with an abundance of fascinating stalls that can please the eyes and the senses.
The market gets more lively and busy from around 4 p.m. until 8.30 pm. Our guests are in the center of the event making just one step outside the hotel territory as the market is right beside the hotel area.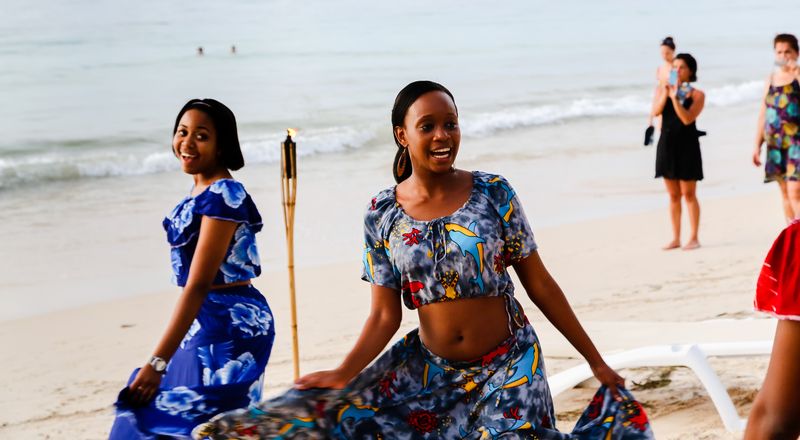 Market stalls sell delicious food, spices and fish alongside with local arts and crafts while barbecues cook freshly caught fish and banana St Jacques fritters, grilled bread-fruit and plenty of other local delicacies including papaya chutney, mango salad or red lentils. Sometimes you have to stand in line to get your bite. We recommend you not to hesitate.
The main attraction of the bazaar is the traditional dance moutya. It takes place on the beach before the sunset.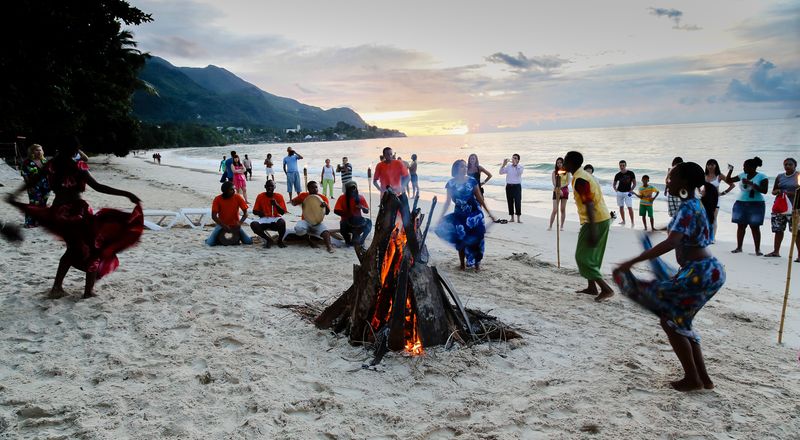 Moutya was created about 200 years ago and it was the only way to let go the pressure of the hard day and to relax. One of the main attribute of the moutya is the bonfire made of palm leaves. It lightens the beach after the sun went down. The male dancers start to beat the drums and to sing the songs. The female dancers answer them spinning around the bonfire. Starting slowly and quietly, little by little the bonfire, drums and the song become stronger and louder.
The songs are rarely created these days. Motifs and words of past days use in moutya. They are about a hard life of the slaves, about lost love but there are songs about life and happiness. Moutya was the one of the way to make life of the slaves on Seychelles bearable. Once there was a law that forbids the beating of the drums during moutya. It was accepted by the colonial British government who believed that slaves can send secret messages using the beat of the drum.
And this law was revoked only in 2015. At the moment all the Seychellois and the tourists can enjoy this bright traditional dance which takes place on Bazaar Labrin near the Savoy Seychelles Resort & Spa.